Law Firm Mergers Raise Risk of Conflicts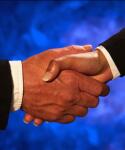 Lawyers who move from one firm to another might well bring a basketful of client conflicts with them.
That risk is increasing, as law firm mergers and acquisitions reach record levels. In 2015, there were 91 large firm mergers – the highest total in nearly a decade, according to Altman Weil.
In a merger-mad environment, the potential for conflicts has risen dramatically.
A case in point is Victorinox AG v. The BF System Inc. (13 Civ. 4534, Southern District of New York). There, the maker of the world famous Swiss Army Knife sued a company that made a similar-red-handled knife for trademark infringement.
The plaintiff was granted summary judgment. On appeal to the Second Circuit, the defendant moved to disqualify plaintiffs' counsel. Counsel had represented one of the defendants' entities, located in another office in the Midwest, while simultaneously representing plaintiffs in the New York litigation. The issue was remanded to the district court.
Swiss Army Knife Cuts Both Ways
The trouble started with a merger. Plaintiff was initially represented by another firm that merged with present counsel in 2015.
"[T]his meant that, essentially, for almost a full-calendar year counsel represented plaintiffs in this case and defendants in other matters," says Professional Liability Matters, analyzing the ruling. "Concurrent representation of parties on opposing sides of the same litigation, the court stated, is a conflict of interest. The court noted that it was 'troubled' by this fact."
Apparently, the potential conflict slipped through the cracks because the merged firm's policy was to check for conflicts only with clients that had been billed $100,000 or more. New clients who hadn't yet been billed and smaller matters went unscreened – a practice the court said might amount to "gross negligence."
"Moreover, the attorney from counsel charged with representing defendants in the Midwest had an opportunity to inform defendants of the potential conflict when he was withdrawing from representation of the defendants, but only cited 'economic reasons' for his withdrawal and failed to mention the conflict," writes Professional Liability Matters.
Despite all this, the judge denied the motion for disqualification because:
The withdrawing attorney testified there was no exchange of pertinent information between the two offices.
The withdrawing attorney testified that the representation of each party was substantially different.
There was no indication that plaintiffs' legal team even knew about the conflict.
Plaintiff said it wanted to keep its lawyer.
The court said though there was a potential conflict, it never became an actual one.
NC Rule 1.10 – Imputation of Conflicts of Interest
(a) While lawyers are associated in a firm, none of them shall knowingly represent a client when any one of them practicing alone would be prohibited from doing so by Rules 1.7 or 1.9, unless the prohibition is based on a personal interest of the prohibited lawyer, including a prohibition under Rule 6.6, and the prohibition does not present a significant risk of materially limiting the representation of the client by the remaining lawyers in the firm.
(b) When a lawyer has terminated an association with a firm, the firm is not prohibited from thereafter representing a person with interests materially adverse to those of a client represented by the formerly associated lawyer and not currently represented by the firm, unless:
            (1) the matter is the same or substantially related to that in which the formerly associated lawyer represented the client; and
            (2) any lawyer remaining in the firm has information protected by Rules 1.6 and 1.9(c) that is material to the matter.
(c) When a lawyer becomes associated with a firm, no lawyer associated in the firm shall knowingly represent a person in a matter in which that lawyer is disqualified under Rule 1.9 unless:
            (1) the personally disqualified lawyer is timely screened from any participation in the matter; and
            (2) written notice is promptly given to any affected former client to enable it to ascertain compliance with the provisions of this Rule.
(d) A disqualification prescribed by this rule may be waived by the affected client under the conditions stated in Rule 1.7.
5 Key NC Ethics Opinions
2010 Formal Ethics Opinion 12. A hiring law firm may ask an incoming law school graduate to provide sufficient information as to his prior legal experience so that the hiring law firm can identify potential conflicts of interest.
2012 Formal Ethics Opinion 4. A lawyer who represented an organization while employed with another firm must be screened from participation in any matter, or any matter substantially related thereto, in which she previously represented the organization, and from any matter against the organization if she acquired confidential information of the organization that is relevant to the matter and which has not become generally known.
99 Formal Ethics Opinion 3. Lawyers in different field offices of Legal Services of North Carolina may represent clients with materially adverse interests provided confidential client information is not shared by the lawyers with the different field offices.

CPR 274. Attorneys who merely share office space are not automatically disqualified.
RPC 45. An attorney whose partner represented the adverse party prior to joining the firm is not disqualified unless the partner acquired confidential information material to the current dispute.
Sources:
Altman Weil http://www.altmanweil.com/index.cfm/fa/r.resource_detail/oid/4e21b3a3-edcd-4dc3-8325-030e4066dcaf/resource/A_Record_Year_for_US_Law_Firm_Combinations.cfm
Professional Liability Matters http://professionalliabilitymatters.com/2016/08/17/merging-into-a-conflict/
NC State Bar https://www.ncbar.gov/for-lawyers/ethics/rules-of-professional-conduct/rule-110-imputation-of-conflicts-of-interest-general-rule/
Jay Reeves a/k/a The Risk Man practiced law for nearly 30 years in North Carolina and South Carolina. In addition to running a solo office and working as a Legal Aid staff attorney, he was an editor at Lawyers Weekly and Risk Manager at Lawyers Mutual. Contact him at jay.reeves@ymail.com.