Law Firm Mergers Hit Record High in 2015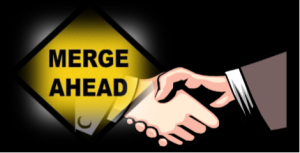 Law firm mergers soared to an all-time high in 2015 – and some of the consolidations will have global repercussions.
There were 91 mergers last year, according to Altman Weil, nine more than 2014. That eclipses the prior record of 88 in 2013, and it's more than any year since the company started tracking combinations in 2007.
"Law firm mergers and acquisitions are a primary strategy to acquire new business in a market where demand is flat or constrained," says an Altman Weil spokesperson. "The record number of deals in 2015 is a reflection of the intense competition among law firms for new work, and we expect the market to remain hot in 2016."
Most experts were not surprised. They've been tracking a spike in mergers since the recession. The major difference in 2015 was the number of deals involving small and mid-sized law firms. Previously, mergers were mostly confined to large firms.
World's Biggest Firm Gets Bigger
That's not to say 2015 didn't have its share of blockbuster deals. The biggest of all was Dentons' announcement in early 2015 that it would team up with Chinese law firm Dacheng to create the world's largest firm, with more than 6,500 lawyers.
But that wasn't all for Dentons, which itself was created in 2013 by a mega-merger of three firms. Later in the year, Dentons made deals with firms in Sydney, Singapore and Luxembourg. It also paired up with groups in Colombia and Mexico, expanding its presence into Latin America.
 
Dentons now has more than 125 offices in North America, Europe, the Middle East, Asia Pacific, China and Africa.
Another newsmaker was DLA Piper's April breakthrough into the Canadian legal marketplace by agreeing to merge with Vancouver-based Davis LLP.
Other moves were strategic or pre-emptive strikes, according to Law360:
Philadelphia-based Blank Rome LLP acquired Houston intellectual property boutique Wong Cabello Lutsch Rutherford & Brucculeri LLP.
Texas-based Haynes and Boone LLP jumped into Silicon Valley with the absorption of Palo Alto, California, IP shop Mavrakakis Law Group LLP.
Honigman Miller Schwartz and Cohn LLP entered the Chicago market with the acquisition of litigation boutique Schopf & Weiss LLP.
Mergers have become so commonplace that some law management consultants recommend firms incorporate merger option reviews into their long-range strategic plans. Olmstead & Associates cites the following reasons for considering a merger:
Improve the firm's competitive position
Increase specialization and obtain additional expertise
Expand into other geographic regions
Add new practice areas
Increase or decrease client base
Improve and/or solidify client relations
What are your thoughts? Will merger-mania continue? Is it good for the profession?
Sources:
U.S. Bureau of Labor Statistics https://bol.bna.com/u-s-law-firm-consolidation-accelerated-in-2015/
Olmstead & Associates http://www.olmsteadassoc.com/resource-center/should-you-merge-with-another-law-firm.aspx