Law Career Fitness Challenge #5- Follow the Rules (of Professional Conduct)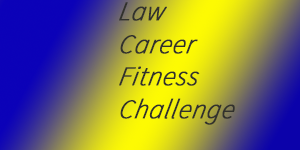 There's a blueprint for career success that's free, easily and fully guaranteed.                 
It's called the Rules of Professional Conduct.
Hold on. Don't flee in terror at the prospect of another dry lecture on ethics. The purpose here is not to parse the complexities of conflicts of interest, nor regurgitate the arcana of client trust accounts.
Instead, the point of this challenge is to shift your thinking. It's true that the RPCs outline your ethical obligations. It's also true that if you don't follow them you can face professional discipline.
But the rules are as much carrot as stick. They spell out everything it takes to be a stellar attorney. They exist not just to keep you out of trouble, but to help you take your career to the next level.
A Brief History of the Rules of Professional Conduct
There's a blueprint for career success that's free, easily and fully guaranteed.            
The American Bar Association enacted the Model Rules of Professional Conduct in 1983. They evolved from a roughly hundred-year patchwork of ethical canons and professional standards. Within a few years of enactment of the Model Rules, most states had adopted their own ethical guidelines.
North Carolina's Rules of Professional Conduct are found here. In most respects they mirror the Model Rules.
Starting with its Preamble, the rules make it clear that lawyers play different roles. They are members of the legal profession. They are representatives of clients. They are officers of the legal system. They are public citizens with a special responsibility for the quality of justice. They are third-party neutrals who help parties resolve disputes.
When serving as a representative, lawyers can wear different hats:
As advisor, you educate your client about their legal rights and obligations and explain the practical implications of each.
As advocate, you zealously assert your client's position under the rules of the adversary system.
As negotiator, you strive to get a great result for your client consistent with the requirement of honest dealings with others.
As an evaluator, you examine your client's legal affairs and make an assessment of what's what.
From this basic overview, the Rules go on to tell you what to do in pretty much any imaginable situation – and this is where they become a blueprint for success:
Rule 1 – Duties to your client
Rule 2 – Duties as counselor
Rule 3 – Duties as advocate
Rule 4 – Dealing with people other than your client
Rule 5 – Obligations of a law firm
Rule 6 – Pro bono and public service
Rule 7 – Advertising and marketing
Rule 8 – Bar admission, discipline and disbarment
Five Training Tips
Copy the Table of Contents and post them where you can see them every day.
Understand that the rules are just that – rules. They are not lofty aspirations. If you don't follow them you can lose your license.
Don't try to be all things to all people. As the rules point out, you can be everything from an advocate to an arbitrator. It all depends on the hat you happen to be wearing at any given time.
Remember the Three C's: competence, communication and confidentiality.
Remember that ethics opinions interpret and clarify the rules. If you've unsure what to do in a situation, you can contact a State Bar counsel for advice.
If you missed last week's challenge, you can check it out
here
. 
Sources: