Law Career Challenge #13- Practice Teamwork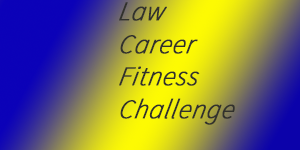 A sure ticket for a great career is to become a team player.
You don't have to be the star – and at the beginning of your career you surely won't be. You don't even have to be in the starting lineup.
You just have to develop the qualities of a good teammate: loyalty, reliability, openness to new ideas, coming through in the clutch. If you do, managers will be stumbling over themselves to recruit you.
It starts by putting the team's needs ahead of your own.
"Everyone in a team has their own needs and their own ideas about what they would like to get out of the experience," says this commentator. "However, it's important to make sure your personal needs do not get in the way of what the team is trying to accomplish. And if you feel like your needs aren't being met, be sure to talk to the team leader about your concerns."
Another key quality is positivity. Team players don't sit on the bench and sulk if they don't get their way. They cheer on their mates. They offer praise and encouragement. They stay positive.
A sense of humor also helps. Every sports team has players who are great in the clubhouse. They keep things light. They bring fun to the ballpark. They are just as valuable as the superstar athletes.
12 Core Values of a Stellar Team
UNC Women's Soccer Coach Anson Dorrance knows a thing or two about winning. His teams have won 22 NCAA national titles and 20 of 27 ACC championships.
Over the years he has developed 12 Core Values for Team Success:
We don't whine.
The truly extraordinary do something every day.
Make your experience rich, valuable and deep.
We work hard.
We don't freak out over ridiculous issues or live in fragile states of emotional catharsis or create crises where none should exist.
We choose to be positive.
7.      We treat everyone with respect.
We care about each other as teammates and human beings.
When we don't play as much as we would like we are noble and still support the team and its mission.
We play for each other.
We are well led.
We want our lives to be never-ending ascensions, but for that to happen properly our fundamental attitude about life and our appreciation for it is critical.
Five Training Tips
Meet your deadlines. According to a survey of senior corporate executives, the most highly-valued team trait is meeting deadlines. "When you're doing one part of a larger project, as is often the case when you're on a team at work, you can hold up everyone else if you don't get your work done on time," says this recruiting expert. "A good team player is someone other team members know they can depend on."
Be adaptable. One way to become indispensable: offer to change how you work if the team would benefit.
Create solutions. Don't just point out problems. Suggest ways to do things better.
Be cooperative. Talk to your teammates candidly and respectfully. Ask for help when you need it. Offer to help when you see others need it. Don't work in the shadows. Be inclusive, especially on joint projects. Offer constructive feedback. Don't take things personally.
Venture outside your comfort zone. A team environment is a great place to grow and develop new skills. Ask to take on new matters. Spend time in other departments. You will become more versatile – and you will become a more valuable contributor to the team.
Did you miss last week's challenge? You can find it here.
Sources: