Lateral Hires Can Increase Malpractice Risk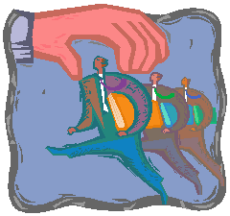 Malpractice claims are rising - especially those involving multi-million-dollar payouts – according to a recent survey.
Law firm mergers and lateral hires are mostly to blame.
Insurance broker Ames & Gough examined claims records from a handful of the largest legal professional liability carriers in the country. The bulk of this business comes from large firms located outside North Carolina.
Carriers reported a rise in claims in 2012, with the most significant jump coming in claims in excess of $50 million.
Five of seven insurers said they had more than 21 claims of $50 million or greater. One had 11 such claims. Six insurers said mega-million dollar claims had risen 11 percent or more.
"There's no question that the number of large legal malpractice claims is increasing," said
Ames & Gough partner Eileen Garczynski in a news release.
Some of the claims are lingering residue from the recession of 2007 to 2009, which saw a flood of failed transactions. When clients got burned in real estate, securities and trust matters, they sometimes took action against their legal counsel.
But law firm mergers and lateral movement between firms are also cited as contributing factors.
"Law firms are operating in an intensely competitive landscape," said Garczynski. "The imperative for survival and the drive for growth are leading to more firm mergers and the hiring of attorneys from other firms. Unfortunately, these initiatives often bring greater risks."
4 Tips to Reduce Lateral-Hire Risks
Laterally-hired attorneys – who may continue to work on clients of their former firms while transitioning to their new digs – can create a claims nightmare.
Conflicts of interest is the most frequent malpractice minefield. Procedural mistakes and breaches of confidentiality are other pitfalls. And sometimes the newly hired lawyer has trouble adjusting to a change in firm culture, causing problems with client selection and service.
Here are some tips to reduce the risk of lateral hires:
Screen lateral hires as diligently as attorneys fresh out of law school.
Ask incoming attorneys for documentation of their former firm's insurance coverage.
Make sure any claims related to the former firm are reported to the former insurer.
Request full disclosure of any past work and all carry-over cases.
Jay Reeves a/k/a The Risk Man is an attorney licensed in North Carolina and South Carolina. Formerly he was Legal Editor at Lawyers Weekly and Risk Manager at Lawyers Mutual. He comes with no baggage whatsoever. None. At all. Honest. Contact jay.reeves@ymail.com, phone 919-619-2441.
For more information: