LastPass Hacking Attempt and the State of Security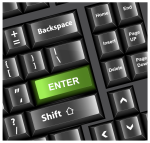 If you're a LastPass user, undoubtedly you recently received an email regarding a hacking attempt.
Luckily, no encrypted data was taken. However, email addresses and password reminders were compromised.
The solution: change your LastPass password. LastPass is also taking additional security measures for their clients.
Password, Passwords, and Security
The purpose of LastPass is to make having multiple passwords easier.
In turn, this makes your online identity more secure.
For example, if your Facebook password is the exact same as your firm systems password, then your firm account is potentially compromised if your Facebook account is hacked.
To make yourself safer, create complex passwords for your accounts. Have a different password for each account. Use a password manager like LastPass to make retrieval easier if you can't remember them all.
Online Security Problem Brought to Light
This situation reiterates what we already kn0w: no security is completely air tight.
Consider it similar to office security, you can put locks on your door and set alarms, but that does not mean it is physically impossible to break into your office.
It does make it more difficult.
It all depends on the thief: does he want an easy grab or is he looking for a challenge to overcome?
The best you can really hope for is to give him enough hoops to jump through that he'll be caught or give up before he gets through to anything.
Be Smart With Your Data
Lawyers have a duty of confidentiality to their clients, creating a security standard above and beyond most online data storage users.
Pay attention to the security measures offered by the software you use.
Consider whether the convenience of easy access to documents outweighs the risk of having sensitive data online. In some cases, it may not.
Mind Your Own Systems
Any server or computer is subject to attack as long as it has internet connection. 
Weak passwords or failure to update software can make accessing your office computers easier than you think.
Also, employees who surf the internet or Facebook often click on random articles without considering security. An office computer could easily be infected by one click in these circumstances.
Keep Up to Date on the Dangers
New attempts at fraud or hacking are reported all the time.
This means we all need to be vigilant when opening emails or responding to phone messages regarding our accounts.
Always dial the number you have on file, or type in the web address that you typically use.
In emails or online, get in the habit of hovering over links to be sure that they actually go where they say they do. Misdirection is a favorite tool of hackers.
Precaution goes a long way in these dangerous times.
Samantha Cruff is the Marketing Communications Coordinator at Lawyers Mutual. Contact Samantha for information regarding our available risk management publications at 800.662.8843 or samantha@lawyersmutualnc.com.
Sources: