Land a Law Job by Volunteering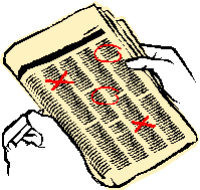 Got a law degree but no job?
Consider volunteering. It could be just the ticket to a rewarding career. And it doesn't even matter so much where you volunteer, as long as you show up with open mind and a good attitude.
One study showed that volunteering increases your odds of getting a job by 27 percent.
It worked for Sonia Bonsu of New York.
After law school Bonsu volunteered as a student mentor at the Calhoun School in Manhattan, her alma mater. Those efforts led to a full-time job as the school's Director of Annual Giving. It also helped that she had volunteered in political campaigns, which gave her hands-on experience in fundraising.
No, she's not practicing law. But she's tapping into her interests in finance and education – and she feels good about it.
"I get to give back to an organization that gave me so much," she told the National Jurist.
Volunteering is Not an Unpaid Internship
Volunteering is not about earning brownie points or padding your resume. It's about doing something for the sake of doing it – and because it's the right thing to do.
"Volunteering allows you to try on different organizations, roles, issues, etc., without job-hopping," according to Ideal Careers. "Of course, volunteering isn't the same as being on staff, but it can expose you to the work of an organization in a deeper way than becoming a member, following it on Twitter, or even conducting an informational interview with an employee."
And the best part: random acts of volunteerism can open doors to all sorts of new career opportunities.
Off the Futon and Into Your Future
Volunteering gets you up off the couch. And out into the fresh air and sunshine.
Volunteering introduces you to new people. Link-in the old-fashioned way: through handshakes and personal interaction. Build relationships outside of the law. These can lead to possibilities previously unimagined.
Volunteering brings professional references. Having a list of people who can personally vouch for your work ethic is invaluable.
Volunteering stretches new professional muscles. "For example, a mid-career professional who has worked in concert promotions could use her marketing skills to help an organization with their fundraising or other mission-based events," says Ideal Careers. "A college student accustomed to doing research for school assignments could volunteer to research an issue or demographic for a nonprofit."
Volunteering says great things about you. You're motivated. You're generous with your time and talents. You're willing to roll up your sleeves and go to work with no expectation of financial reward. What law firm doesn't crave associates with those qualities?
Volunteering moves you to the front of the line. In a 2013 survey, 76 percent of employers said nonprofit experience (working, volunteering, or interning) is an important factor in their hiring decisions.
NCBA Volunteer Opportunities
The NC Bar Association offers many volunteer activities. Here are some of them:
4All Statewide Service Day
Law-Related Education Partners
Lawyer on the Line
NC Lawyers For Entrepreneurs Assistance Program (LEAP)
NC LEAP Inventor Assistance Program (Patent Law)
Veterans Pro Bono Network
Wills for Heroes
Pick one that interests you and go for it. At the very least, it will take your mind off how broke and jobless you are.
Want to Get Involved?
Got a law degree and time on your hands? Looking for a volunteer opportunity? Or perhaps you could use an awesome volunteer in your firm?
Send us a comment. Let's make something happen.
For more information:
Jay Reeves a/k/a The Risk Man is an attorney licensed in North Carolina and South Carolina. Formerly he was Legal Editor at Lawyers Weekly and Risk Manager at Lawyers Mutual. Contact him at jay.reeves@ymail.com.