Know Your Liability Limits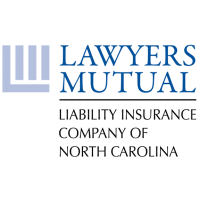 Getting sued for malpractice and not having any professional liability insurance is not good.
Not having enough coverage can be almost as bad.
A cautionary lesson can be learned from the tragic Texas fertilizer plant explosion. It turns out that the facility had $1 million in liability coverage at the time of the April 17 blast that killed 14 workers and injured more than 250. But its exposure could be hundreds of times that sum.
The plant did not have excess or umbrella insurance coverage either.
One million in coverage is a common minimum policy for Texas businesses, according to Professional Liability Matters. And Texas does not require companies that handle hazardous materials like fertilizer to carry higher limits insurance. Neither does the city of El Paso.
So there you are. A million dollars to cover an anticipated flood of claims for wrongful death and personal injuries. Not to mention property loss. The explosion destroyed 142 buildings and caused major damage to 51 others, according to the Texas Department of Emergency Management.
This is from Professional Liability Matters:
[T]he Red Cross has received 200 requests for assistance from those without insurance. The Federal Office of Emergency Management announced that it would provide assistance for those with uninsured losses, but the assistance is likely to be limited.
The plaintiff's bar has also taken notice of the lack of coverage. One of the lawyers for the plaintiffs pursuing recovery from the blast said he will look for other potential avenues of recovery including other companies that may be liable for the explosion.
All this has sparked calls for mandatory minimum limits of liability insurance coverage – especially for companies that deal with hazardous materials like fertilizer, batteries, chemicals and toxic waste.
Lawyers deal with hazardous materials of a different sort. But the same principle applies: make sure you have sufficient coverage to protect yourself, your law firm and your clients.
 5 Tips for Staying Adequately Protected
Review your policy. What are your liability coverage limits? What is your deductible? Call your carrier and ask how much it will cost to raise your limits. 
Match your coverage limits to your practice area. Some areas – like criminal defense – see relatively few claims. Other areas – like litigation and real estate – are extraordinarily risky. 
Know what limits are recommended or required. For example, if you have a real property practice, most title insurers and lenders will want you to have a specified amount of coverage, usually $1 million. Some lawyer referral services also demand proof of liability coverage before adding you to their list. 
Update your policy when appropriate. Notify your carrier when you hire a new lawyer or enter a new area of practice. 
Talk to your underwriter. The Policy Team at Lawyers Mutual can help you figure out how much coverage you need. Underwriting VP Renee Riggsbee is a North Carolina lawyer with real-life practice experience. She has been where you are now.
 Call Lawyers Mutual today and sleep better tonight.
 Jay Reeves a/k/a The Risk Man is an attorney licensed in North Carolina and South Carolina. Formerly he was Legal Editor at Lawyers Weekly and Risk Manager at Lawyers Mutual. He knows his limits. Contact jay.reeves@ymail.com, phone 919-619-2441.
 Source: Professional Liability Matters http://professionalliabilitymatters.com/2013/05/09/insurance-implications-in-the-west-texas-explosion/