Jurors Napping in Jury Pool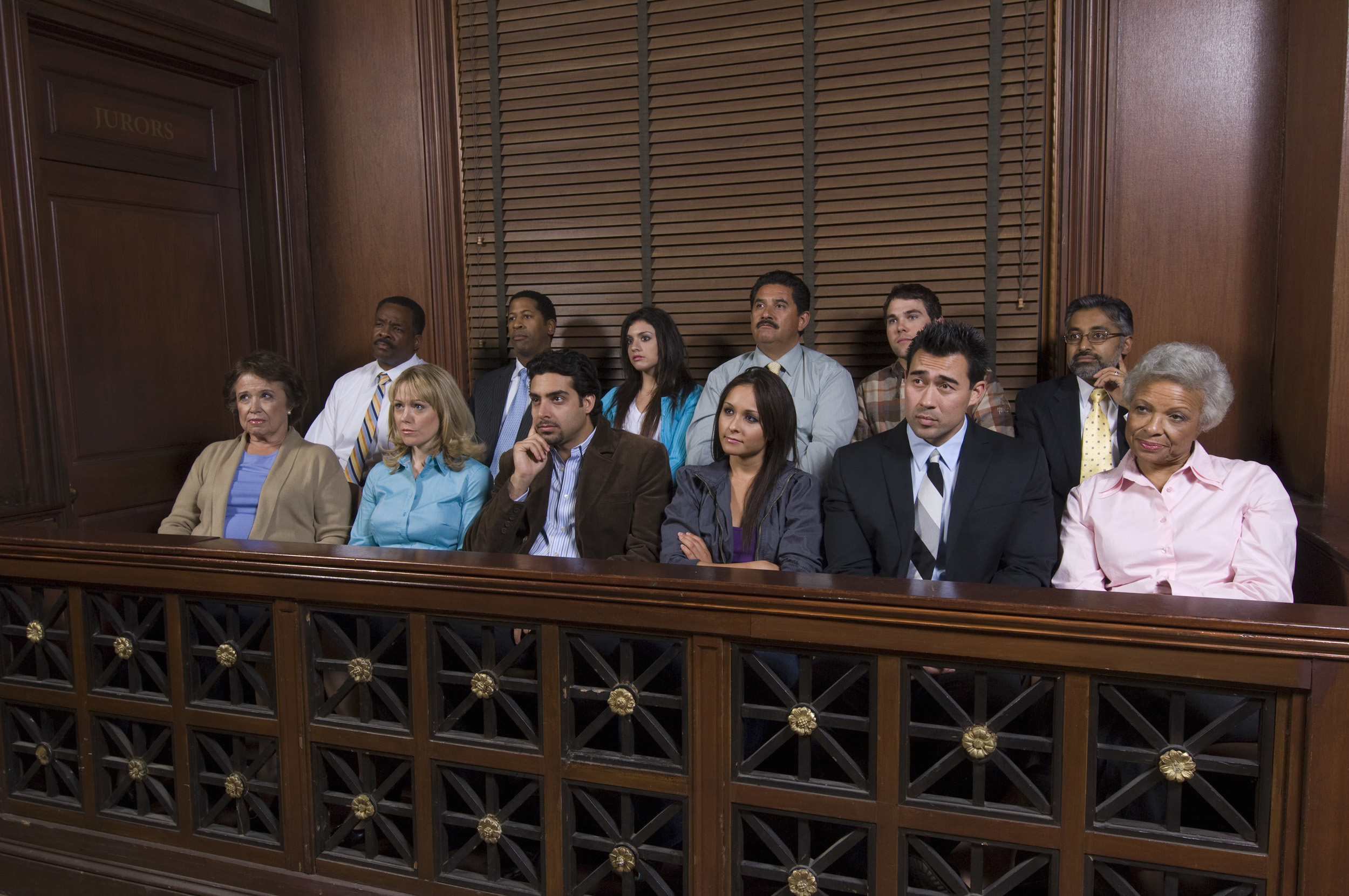 Jurors Nap, Cook, Babysit During Virtual Voir Dire
You've probably never conducted a voir dire where some prospective jurors are napping, tending to toddlers and working out on an elliptical machine.
Yet that's what a defense lawyer says happened during a virtual voir dire in an asbestos case in Alameda County, California. The lawyer has filed a motion for a mistrial alleging the jury selection process was "riddled with problems."
"One potential juror 'was laying in what appeared to be a bed, curled up, and possibly asleep, according to the July 16 motion,'" reports the ABA Journal. "Another prospective juror was working out on an elliptical machine. Yet another appeared to leave the room with a child. And multiple people appeared to be using computers or electronic devices during the proceedings."
The motion alleges other potential jurors were "herding literally pets, children" and engaging in other acts "not conducive to jury selection."
Plaintiff's counsel, on the other hand, told Law.com that he thought voir dire went "quite smoothly" and that there was no prejudice to the defendants.
Read more about the case here and here. Read the mistrial motion here.
Here at Lawyers Mutual, we want to make sure not only that your law firm is open for business, but that it is soaring. To that end, we've launched the newsletter "Practice Reimagined," a digest of news and resources for evolving law practices.
NC Rule of Professional Conduct 3.5: Impartiality and Decorum of the Tribunal
(a) A lawyer representing a party in a matter pending before a tribunal shall not:
(1) seek to influence a judge, juror, member of the jury venire, or other official by means prohibited by law;
(2) communicate ex parte with a juror or member of the jury venire except as permitted by law;
(3) unless authorized to do so by law or court order, communicate ex parte with the judge or other official regarding a matter pending before the judge or official;
(4) engage in conduct intended to disrupt a tribunal, including:
(A) failing to comply with known local customs of courtesy or practice of the bar or a particular tribunal without giving opposing counsel timely notice of the intent not to comply;
(B) engaging in undignified or discourteous conduct that is degrading to a tribunal; or
(C) intentionally or habitually violating any established rule of procedure or evidence; or
(5) communicate with a juror or prospective juror after discharge of the jury if:
(A) the communication is prohibited by law or court order;
(B) the juror has made known to the lawyer a desire not to communicate; or
(C) the communication involves misrepresentation, coercion, duress or harassment.
(b) All restrictions imposed by this rule also apply to communications with, or investigations of, family members of a juror or of a member of the jury venire.
(c) A lawyer shall reveal promptly to the court improper conduct by a juror or a member of the jury venire, and improper conduct by another person toward a juror, a member of the jury venire, or the family members of a juror or a member of the jury venire.
(d) For purposes of this rule:
(1) Ex parte communication means a communication on behalf of a party to a matter pending before a tribunal that occurs in the absence of an opposing party, without notice to that party, and outside the record.
(2) A matter is "pending" before a particular tribunal when that tribunal has been selected to determine the matter or when it is reasonably foreseeable that the tribunal will be so selected.
[Comment 2] To safeguard the impartiality that is essential to the judicial process, jurors and members of the jury venire should be protected against extraneous influences.
[Comment 6] Because of the duty to aid in preserving the integrity of the jury system, a lawyer who learns of improper conduct by or towards a juror, a prospective juror, or a member of the family of either should make a prompt report to the court regarding such conduct.
Jay Reeves is author of The Most Powerful Attorney in the World. He practiced law in North Carolina and South Carolina. Now he writes and speaks at CLEs, keynotes and in-firm presentations on lawyer professionalism and well-being. He runs Your Law Life LLC, a training and consulting company that helps lawyers add purpose, profits and peace of mind to their practices. Contact jay@yourlawlife.com or 919-619-2441.