Job Outlook Brighter for New Law Grads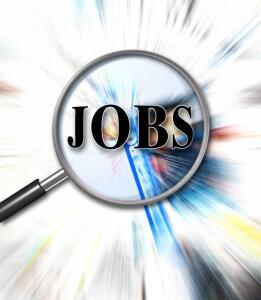 The good news is that more law graduates are finding jobs as the economy gradually warms up.
The bad news is that the employment picture remains grim.
In 2013, nearly 38,000 new law grads (defined as lawyers less than nine months out of school) were employed. That is the highest number in more than six years.
But that figure is somewhat misleading. True, the gross number of employed grads went up. But the employment rate actually went down – to a record low of 84.5 percent, according to the National Association for Law Placement. The reason: the pool of newly minted attorneys is growing faster than the available jobs.
Here are some more numbers, courtesy of the ABA Journal:
The percentage of law grads who have landed full-time, long-term jobs for which bar passage is required is rising – albeit modestly. The number rose from 57 percent in 2011, to 58 percent in 2012, to 59 percent in 2013.
In 2013, a whopping 46,766 people graduated from law schools across the country. That's the highest total ever.
On the flip side, fewer students are enrolling in law school. That bodes well for future job prospects. According to the American Bar Association, the class of 2017 (those who began as 1Ls this past fall) had 37,924 students. That's almost exactly the number of jobs found by the class of 2013.
"Absent another significant national or international collapse in the marketplace, we can expect to see gradually improving job numbers for all three classes now enrolled in law schools," says James Leipold, executive director of NALP. "But it will still be a crowded and competitive market."
Duke Is in Top 10 For BigLaw Placements
In other law school news, a new survey reveals what schools send the highest percentage of graduates to the nation's elite BigLaw firms.
Topping the National Law Journal list is Columbia Law School. It places 66 percent of its graduates in jobs at the 250 largest law firms in the country.
Rounding out the top ten:
University of Pennsylvania Law School (64 percent)
University of Chicago Law School (61 percent)
New York University School of Law (60 percent)
Harvard Law School (56 percent)
Cornell Law School (53 percent)
Northwestern University School of Law (49 percent)
Duke University School of Law (49 percent)
University of Virginia School of Law (47 percent)
Stanford Law School (45 percent).
Notably absent from the list is Yale Law School. That's because a high percentage of its graduates wind up in judicial clerkships and academic positions instead of private practice.
No LSAT Needed in New York and Iowa
Two law schools in New York and Iowa have announced they will admit some promising undergraduates without requiring them to take the Law School Admission Test, as reported here.
The University of Iowa College of Law and the State University of New York at Buffalo Law School are acting under newly-adopted ABA accreditation rules that allow law schools to admit up to 10 percent of their class without the LSAT.
The LSAT waiver applies only to undergraduates who attend the same university that oversees the law school. The students must have at least a 3.5 undergraduate GPA or rank in the top 10 percent of their class, and they must have high scores on another standardized test, such as the ACT or SAT.
Sources:
Jay Reeves a/k/a The Risk Man is an attorney who has practiced North Carolina and South Carolina. Formerly he was Legal Editor at Lawyers Weekly and Risk Manager at Lawyers Mutual. Contact him at jay.reeves@ymail.com.