Can't Find a Job? Become a JD Refugee!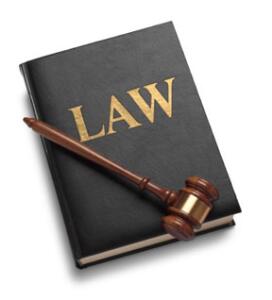 When attorney Mark Luber tells people he used to work for Crosby, Stills and Nash, he has to explain that he means the rock band, not a law firm.
Working for a band that is in the Rock and Roll Hall of Fame was only one of a number of jobs –  music licensing, attorney recruiting and professional blogging were others – that Luber held after finishing law school in Chicago.
Note that none of those positions involves practicing law. That's why Luber calls himself a JD Refugee. He's even trademarked that name.
And he couldn't be happier.
JD Careers Out There
Somewhere between Torts 101 and hauling amplifiers on the Marrakesh Express, Luber stumbled upon his true passion, which is helping other lawyers – particularly students and recent grads – find their own professional bliss.
He wrote the book 99 Things You Can Do With a Law Degree. He began blogging for the Huffington Post and other sites. He recruited candidates for law gigs.
Then he launched his own website – JD Careers Out There (or JDCOT for short) – which, by the way, is also trademarked.
His approach is built around a central theme: it's perfectly okay to use your law degree for other pursuits.
"If the buzz around law schools was that that there is nothing wrong with choosing an alternative path, there would be more happy lawyers," Luber writes. "Law students would pursue a wider variety of career options at graduation, and practicing lawyers wouldn't feel stuck or that they're wasting their degree by leaving law. Until that happens, I advise thinking outside the box."
Going Beyond Your JD
Here are some tips – from Luber and others – for using your JD in alternative ways:
Become a consultant. Got experience in software development or computer systems? Market yourself as a law technology consultant. Health care experience? Offer to review hospital records or analyze cases for firms that do medical malpractice, products liability or personal injury work. Worked for a public relations/advertising company? Sell yourself as a legal marketing consultant.
Consider legal writing. The law is a verbal profession. Words are our stock in trade. Turn those skills into a paying gig as a legal researcher, publisher, editor, reporter or web manager. Firms are paying good money for outside proofreaders, fact-checkers and content aggregators. "The Internet has also created new opportunities for the legal professional-turned-writer," writes career counselor Sally Kane. "You can share your knowledge of the law and showcase your writing skills by writing web content, contributing to on-line legal newsletters or writing copy for law firm websites."
Go Hollywood. Movies, novels and television shows about lawyers are more popular than ever. Guess who's behind the scenes doing the producing and writing? That could be you. Take Jordana Lewis Jaffe for example. She wrote for her college newspaper and toiled in the finance department for the Walt Disney Company before entering UCLA Law School. After graduating, she folded all her interests together as a writer/producer for NCIS: Los Angeles.
Get into political campaigning or lobbying. Law school offer expert training in advocacy and the art of persuasion. These skills are valuable in the public arena of ideas.
Teach. Those who can't do teach, right? Wrong. Many attorneys are choosing academic opportunities in universities, community colleges, paralegal program and CLE companies over the rat-race of private practice.
Legal support services. Are you a budding artist? Create trial graphics. A whiz at computer animation? Crank out video settlement packages.
Whatever you do, don't sell yourself short. You've got the right stuff.
"Law school teaches you how to think, read and write like a lawyer," writes Luber. "This is a valuable and versatile skill set that can help you throughout your life and career."
How is your job search going? What alternative law careers would you like to know about? Send us a comment.
Sources:
Jay Reeves a/k/a The Risk Man has practiced law in North Carolina and South Carolina. Formerly he was Legal Editor at Lawyers Weekly and Risk Manager at Lawyers Mutual. Contact him at 919-619-2441 or jay.reeves@ymail.com.