If You Want Something, Ask For It
If you want something, ask for it.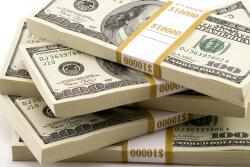 Want to know the number one reason we lawyers don't get paid for our work?
It's because we don't send out bills.
Or why more colleagues aren't sending us new clients? We haven't asked for referrals.
Or why we don't get the corner office, promotion or case result we are seeking?
Right. We haven't asked for it. Or if we do ask, we ask too quietly or subtly – or we fail to follow-up our request with action.
So now we are going to ask you for something – two things, in fact.
But first we want to say thank you for being here. We appreciate your presence – whether you are a Lawyers Mutual insured, a devoted reader, or merely a lost soul wandering the net who chanced to stumble upon this modest blawg.
We hope your time here is worthwhile. Our goal is to provide news, information and insights about risk management and malpractice prevention – and have fun doing it.
Our First Request
Tell us what's on your mind. We want to cover topics of interest to you. Let us know what you would like to see us blog about.
Better yet, send a post of your own. We would love to hear from you.
And while you're at it:
A good blog is timely, interesting, easily digestible and helpful. It is a dialogue – not a monologue. It draws its energy and vitality from its readers.
It depends on you.
And as always, thanks!
Jay Reeves a/k/a The Risk Man is an attorney licensed in North Carolina and South Carolina. Formerly he was Legal Editor at Lawyers Weekly and Risk Manager at Lawyers Mutual. He loves blawgging. Contact jay.reeves@ymail.com, phone 919-619-2441.