How to Start Your Career Swimmingly
Durham attorney James B. Maxwell has spent his fair share of time working with jury pools.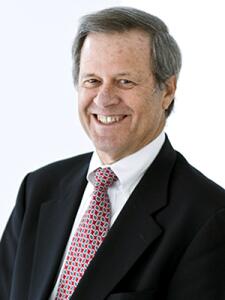 But the hours he's spent in swimming pools have been just as important to his career.
Maxwell was profiled as "Attorney of the Month" in a recent issue of Attorney at Law Magazine. What struck me when I read the piece was how his passions outside the law – coaching and competitive swimming – have fueled his success within it.
And therein lies a lesson for new lawyers. Take the things that interest you – whether it's swimming, sewing or skydiving – and weave them into the fabric of your law life. It will make you unique. It will make you a better lawyer.
The Competitive Edge
There are lots of parallels between swimming and the law. Both rely on technique and form. Both require discipline. And both can bring out one's competitive nature.
"I enjoyed the competition," Maxwell told AAL editor Bob Friedman. "I'm a fairly competitive type."
That's putting it mildly.
In a Herald-Sun piece, he was dubbed "The Magnificent Maxwell" because of his amazing success as a swimming coach. It started as a volunteer coach at the Durham YMCA while he was studying for the bar exam. He went on to helm the varsity swim and dive teams at Jordan High School for 29 years. His teams won five state championships. Dozens of his young athletes were named All-Americans.
And his coaching did not stop at the water's edge. In 2002, he started coaching the Duke Law School Moot Court Team. Over the years, his teams have racked up a consistent record of success, including a national title in 2006.
For his efforts, Maxwell has been inducted into the N.C. High School Athletics Hall of Fame and awarded the Order of the Long Leaf Pine.
Swimming and Excellence
You might think all this extra-curricular activity has taken its toll on his law career.
Quite the contrary. Maxwell, who recently retired from active practice, was known for years as one of the best trial lawyers in the state. One area of concentration was representing doctors, lawyers and other professionals in disciplinary and licensing hearings.
Maxwell makes it clear in the AAL interview that his law experience made him a better sports coach – and vice versa.
Professional accomplishments include terms as president of the N.C. Bar Association and the N.C. Academy of Trial Lawyers and Chair of Legal Aid of North Carolina. He also serves on the Board of Directors of Lawyers Mutual.
Of all his many honors, one he's especially proud of is the Dr. I. Beverly Lake Public Service Award, which he received in 2007.
"I appreciated it because it honored an attorney who had served his community," he says.
For close to half a century, Maxwell has been called counselor, adviser and advocate. But one name rises to the surface when you flip through the thick blue scrapbook he keeps on his desk: Coach.
Sources:
Jay Reeves a/k/a The Risk Man is an attorney who has practiced North Carolina and South Carolina. Formerly he was Legal Editor at Lawyers Weekly and Risk Manager at Lawyers Mutual. Contact him at jay.reeves@ymail.com.