How to Start a Mentoring Program in Your Firm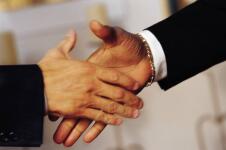 Attention young lawyers: if you're struggling with a difficult client or unsure what to do in a case, there's a group of seasoned lawyers out there who would love to help you.
They're called mentors, and they're a free phone call away.
The North Carolina Bar Association runs a statewide mentoring service. New lawyers can register as mentees. Assistance is provided by a vetted, experienced attorney assigned by the NCBA. The mentoring session ends when the call is over, but the mentee can always return for more.
North Carolina is one of 26 states with such a program.
"[T]he program gives experienced practitioners an opportunity to share their knowledge and experience with their mentees," says the NCBA mentorship website. "Secondly, mentees will receive the benefits of a guiding hand as they begin their legal careers. Finally, the mentees will learn the importance of becoming citizen lawyers. The end goal is to help the entire legal profession by assisting young lawyers develop good character, competence and a deeper appreciation for the responsibilities of the profession."
What it Takes for Mentor and Mentee
If you think you need a mentor, nothing more is required than a willingness to reach out for help.
Mentors – at least good ones – have experience. They've been there and done that. They know the terrain. They can point out traps and shortcuts.
Beyond experience, a mentor should be able to look and listen.
"[F]irst comes perceptual affirmation," says this article in Harvard Business Review. "Excellent mentors are intentional about taking the time to truly 'see' their mentees. This takes time and patience. A mentor must earn trust, be accessible and listen generously. The second element involves behavioral affirmation, helping mentees to engage in behaviors aligned with their ideal selves."
Mentoring Programs in Firms
The National Legal Mentoring Consortium brings together law schools, bar associations, legal organizations and private firms nationwide that have mentoring programs.
Here are highlights of in-house programs at four biglaw firms:
Start with orientation. Associates have at least one mentor from the time they join the firm. Each new attorney is assigned an orientation mentor for the first year, usually a senior associate in the same office and practice area. Then the associates nominate candidates – usually shareholders – to serve as their mentors going forward. (Baker Donelson – national firm, founded in Tennessee)
A bridge for transition. New associates are assigned a transitional mentor to help navigate the initial passage from law school to firm life. The first duty is to give the associate their first substantive legal projects. The transitional mentor provides moral support and advice during the first few months at the firm. After that, the mentee selects a principal to be their mentor. The mentor provides career guidance and monitors the associate's workload. Annual self-assessments and individual practice plans are prepared. (Gray Plant Moody, Minnesota)
Build on firm culture. Associates settle into a practice group. Then they are matched with a partner mentor. The pair meets to discuss work and life at the firm, with an emphasis on the associate's professional experiences and development. In addition, the firm's full-time director of associate development works with individual associates to define and facilitate assignments, skills development, client and partner contact and overall professional development. (Davis Polk – international firm based in New York)
Strong relationships are key. Associates are assigned a mentor soon after arriving at the firm. Together, mentors and associates prepare a development plan that outlines professional, client development and community involvement goals. They also schedule in-house training and activities. The two meet formally and informally. In addition to work matters, they focus on pro bono opportunities and extra-curricular activities. At the end of each year, they jointly evaluate the associate's progress and set new goals for the coming year. (Duane Morris, Philadelphia-based international firm)
Have you been a mentor or mentee? Does your firm have a mentoring program?
Sources:
Jay Reeves practiced law in North Carolina and South Carolina. During the course of his 35- year career, he has been a solo practitioner, corporate lawyer, legal editor, Legal Aid staff attorney and insurance risk manager. Today he helps lawyers and firms succeed through marketing, work-life balance and reclaiming passion for what they do. He is available for consultations, retreats and presentations (www.yourlawlife.com). Contact jay@yourlawlife.com or 919-619-2441 to learn how Jay can help your practice.