How to Include Voice Search in Your SEO Strategy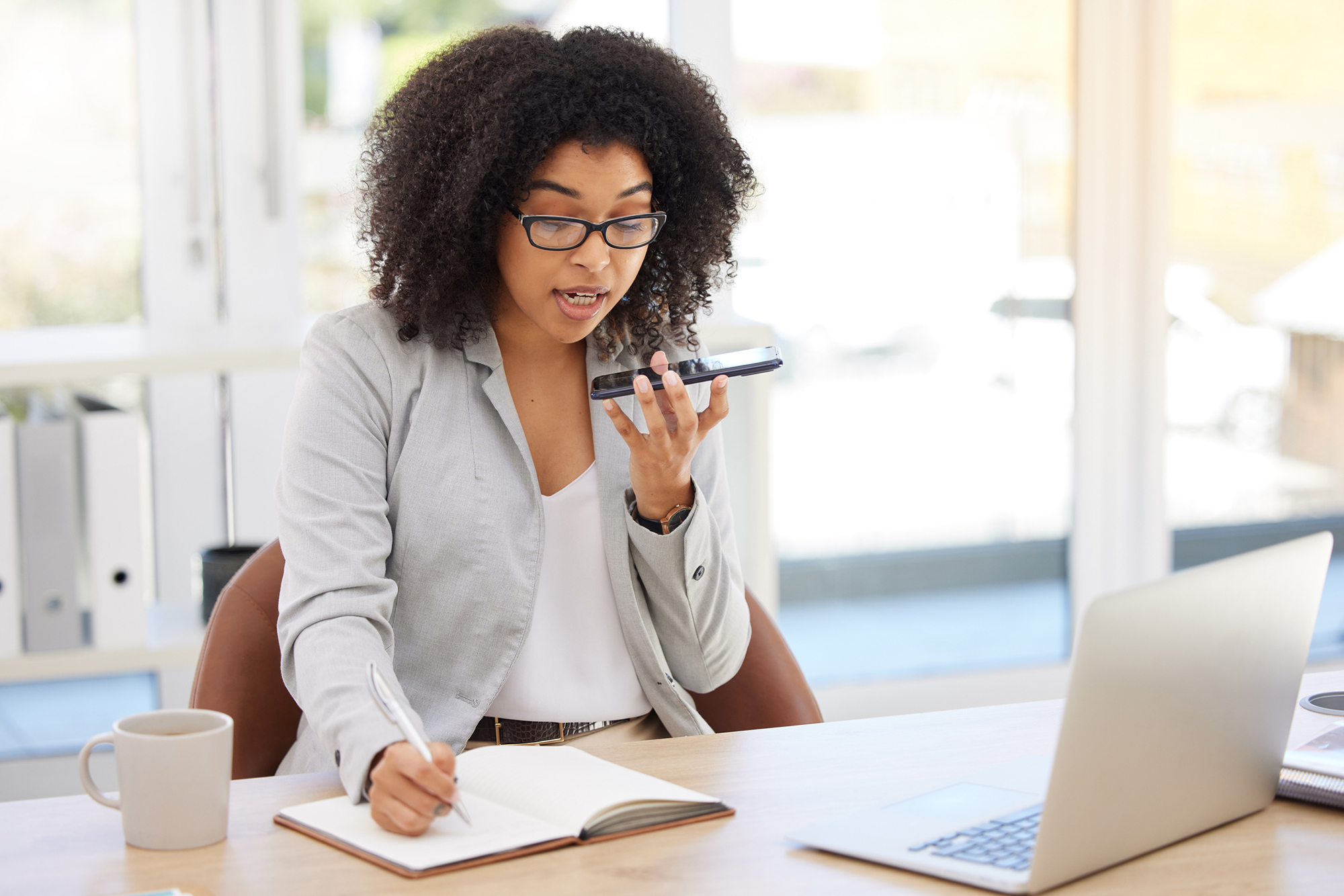 Is Siri a key component of your Search Engine Optimization strategy?
If not, your website traffic will likely suffer.
Digital voice assistants like Alexa, Siri and Google Home are increasingly popular, with nearly one in three U.S. households using one. Experts say that by 2024 there will be 8.4 billion digital voice assistants in operation worldwide – greater than the entire world population.
"Voice search's gradual rise and dominance in the search engine landscape can't be ignored," according to Search Engine Journal. "Smartphones, smart speakers, cars, smart TVs, smart home components, wearables, appliances, and other connected gadgets are on the rise. They provide a level of convenience the modern consumer craves."
"One of the biggest advantages of voice search is accessibility," according to JD Supra. "For individuals with disabilities or impairments, voice search provides an alternative means of accessing information on the web. This is particularly important in the legal field, where individuals may need … a lawyer during a time of crisis or urgency."
What would happen to your law practice if you experienced a medical emergency? Who would take care of your clients? What if a key partner dies unexpectedly? What would happen to the firm? If you aren't sure of the answers to those questions, HELP is available. Lawyers Mutual has assembled a rapid response team to Handle Emergency Legal Problems. Led by our in-house claims attorneys and outside counsel, our team has the training and resources to guide you through difficult professional times. Lawyers Mutual HELP will assess your crisis situation and work with you to craft a workable plan for moving forward. Since 1977, Lawyers Mutual has been there for our insureds and their clients. We have provided professional liability protection for NC lawyers longer than any other insurance company. Want to learn other ways Lawyers Mutual can HELP your practice? Visit our website, give us a call, or drop by our office. You'll see why Lawyers Mutual is the smart choice for liability coverage in North Carolina.
6 Tips for Voice Search SEO
Here are some ways to optimize your website for voice mail searches, courtesy of JD Supra:
Use common keywords and content on your website. "When typing out a search query, individuals tend to use shorter phrases or keywords," per JD Supra. "However, when using voice search, they are more likely to use conversational language. For example, someone typing might search for 'lawyer near me,' whereas someone using voice search might say, 'Hey Google, can you find me a lawyer nearby?'"
Employ schema markup and structured data. This will help search engines understand your website content.
Optimize for local searches: Make sure your firm's name, physical address and phone number appear prominently on your site.
Have a robust blog and FAQ page. Provide clear answers to common client questions.
Make your website responsive. Does it load quickly? Is it easy to read? How does it look on a smartphone screen?
Tailor website content to your target client. From JD Supra: "[I]f a law firm specializes in personal injury cases, they can optimize their website content for voice search queries related to common personal injury questions, such as 'What should I do if I'm injured in a car accident?' or 'How do I file a personal injury claim?' By providing specific, targeted answers to these types of queries, law firms can attract potential clients."
SOURCES: The Impact of Voice Search on Legal SEO | 9Sail - JDSupra
Voice Search: What Is It & How Does It Work? (searchenginejournal.com)
For close to half a century, Lawyers Mutual has been the smart choice for professional liability coverage for North Carolina attorneys. We cover the state from Murphy to Manteo. We insure large firms, solo practitioners and everyone in between. We help new lawyers enter the profession with confidence, and we help keep seasoned veterans safe and successful. The numbers speak for themselves. Lawyers Mutual has been in business since 1977, making us the only insurance carrier to provide continuous protection over that period. Today we insure more than 8000 lawyers in North Carolina. Most of them will stick with us until they retire. Why? Because they know we are here for them today and will be here tomorrow, bringing protection and peace of mind in turbulent times. Visit our website, give us a call, or ask a colleague why Lawyers Mutual is the smart choice for liability coverage.