How to Ethically Respond to a Negative Online Review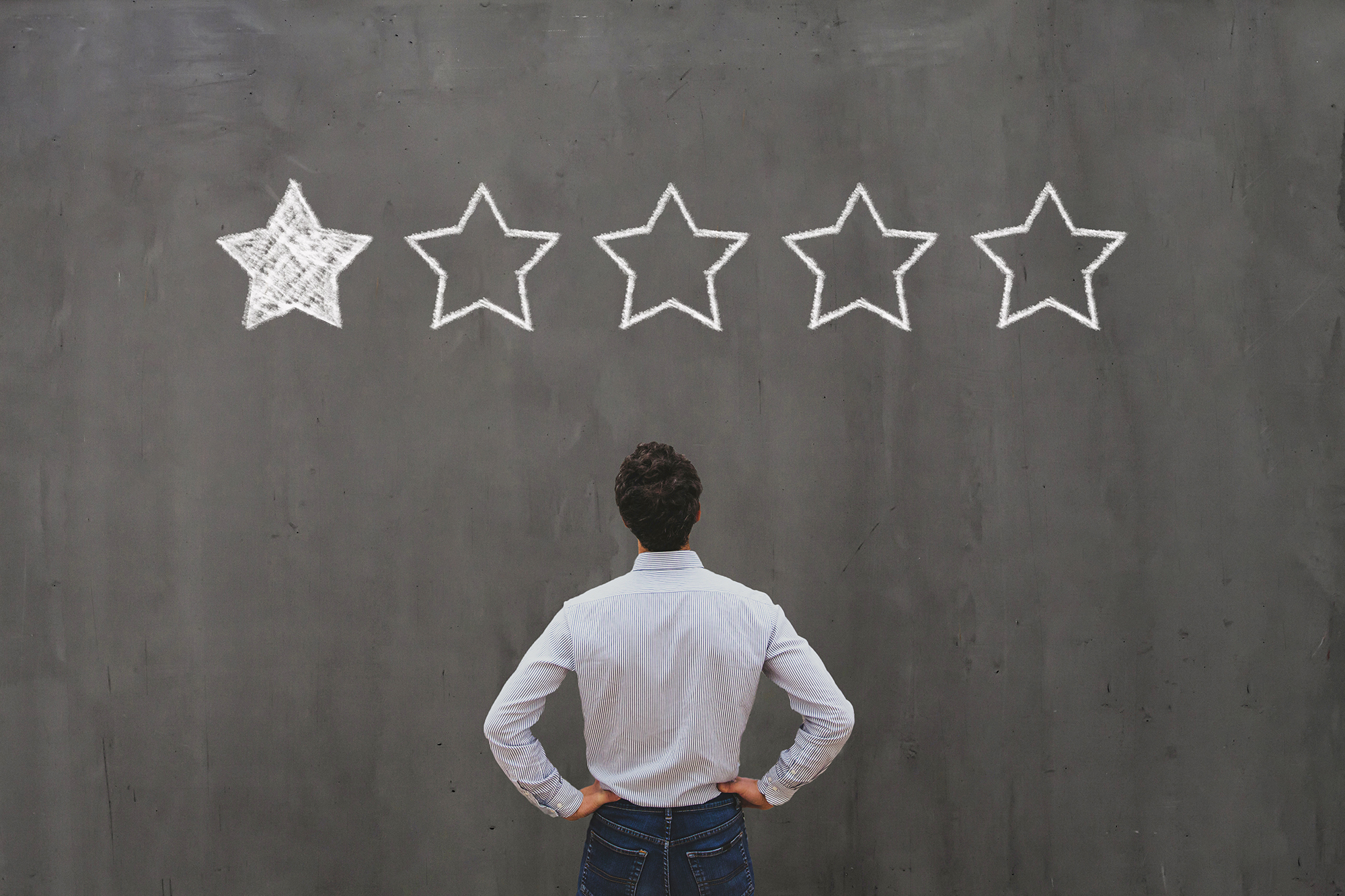 If a disgruntled client posts a negative review of you online, how are you ethically permitted to respond?
That question is currently being considered by the NC State Bar Ethics Committee.
In April, the committee published Proposed 2020 Formal Ethics Opinion 1, which says a lawyer cannot include confidential information in a response to a client's negative online review but is not barred from responding in a professional and restrained manner.
"In response to the former client's negative online review, Lawyer may post a professional and restrained response that does not reveal any confidential information," the opinion states. "Lawyer may deny the veracity of the review, but lawyer may not use confidential client information to contradict specific facts set out therein. Online reviews are written by current or past clients and posted publicly. Typically, reviews will include a comment from the client regarding the lawyer's services as well as some type of 'rating.' Once the review is posted, it is visible to the public. Online reviews are today's personal recommendations. Many potential clients will read—and rely on—online reviews as the first step to finding a lawyer."
The committee recognized that an unfair review can cause real damage.
"Because online reviews are so important to a lawyer's practice, online reputation management is crucial," according to the opinion. "Therefore, it may be in the lawyer's best interest to respond to a negative review. Nevertheless, the protection of client confidences is one of the most significant responsibilities imposed on a lawyer."

What do you think? What should the rule be? Now's your chance to weigh in. Click here to comment on Proposed Formal Ethics Opinion 1.
Stay on top of the latest ethics news when you're insured with Lawyers Mutual. You've got our entire Client Services Team on your side. Our resources include Practice Guides, a Lending Library and personal expertise to keep your practice safe and successful. Check out all that is available online.
NC Rule of Professional Conduct 1.6 Confidentiality
(a) A lawyer shall not reveal information acquired during the professional relationship with a client unless the client gives informed consent, the disclosure is impliedly authorized in order to carry out the representation or the disclosure is permitted by paragraph (b).
(b) A lawyer may reveal information protected from disclosure by paragraph (a) to the extent the lawyer reasonably believes necessary:
(1) to comply with the Rules of Professional Conduct, the law or court order;
(2) to prevent the commission of a crime by the client;
(3) to prevent reasonably certain death or bodily harm;
(4) to prevent, mitigate, or rectify the consequences of a client's criminal or fraudulent act in the commission of which the lawyer's services were used;
(5) to secure legal advice about the lawyer's compliance with these Rules;
(6) to establish a claim or defense on behalf of the lawyer in a controversy between the lawyer and the client; to establish a defense to a criminal charge or civil claim against the lawyer based upon conduct in which the client was involved; or to respond to allegations in any proceeding concerning the lawyer's representation of the client;
(7) to comply with the rules of a lawyers' or judges' assistance program approved by the North Carolina State Bar or the North Carolina Supreme Court; or
(8) to detect and resolve conflicts of interest arising from the lawyer's change of employment or from changes in the composition or ownership of a firm, but only if the revealed information would not compromise the attorney-client privilege or otherwise prejudice the client.
(c) A lawyer shall make reasonable efforts to prevent the inadvertent or unauthorized disclosure of, or unauthorized access to, information relating to the representation of a client.
(d) The duty of confidentiality described in this Rule encompasses information received by a lawyer then acting as an agent of a lawyers' or judges' assistance program approved by the North Carolina State Bar or the North Carolina Supreme Court regarding another lawyer or judge seeking assistance or to whom assistance is being offered. For the purposes of this Rule, "client" refers to lawyers seeking assistance from lawyers' or judges' assistance programs approved by the North Carolina State Bar or the North Carolina Supreme Court.
Source: NC State Bar
Jay Reeves is author of The Most Powerful Attorney in the World. He practiced law in North Carolina and South Carolina. Now he writes and speaks at CLEs, keynotes and in-firm presentations on lawyer professionalism and well-being. He runs Your Law Life LLC, which offers confidential, one-on-one consultations to sharpen your firm's mission and design an excellent Law Life. Contact jay@yourlawlife.com or 919-619-2441.