How Law Firm Analytics Can Help Your Practice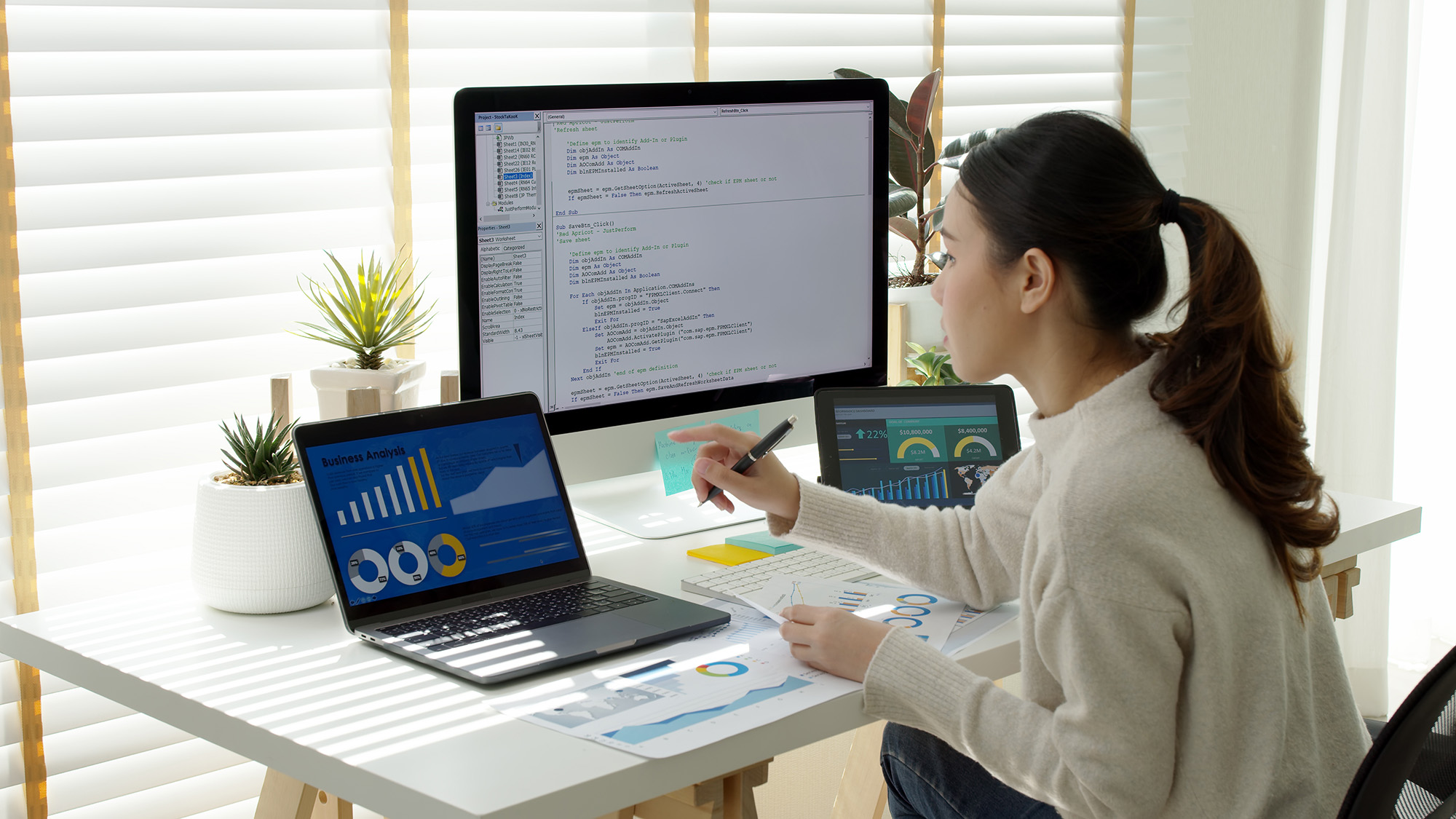 Do you know the three basic types of law firm analytics?
If not, business experts say you'll have difficulty reaching your law firm goals.
"Business analytics, also known as data analytics, focuses primarily on future growth and events," according to business writer Kayla Harrison. "It is the study of skills, technologies, and practices of business operations in the past to optimize future progress and evolution."
Wade through that dense definition, and you arrive at this insight: business analytics help you make better decisions.
Below are takeaways from the article, "How Analytics Affect Business" in the U.S. Chamber of Commerce online publication CO.
Why choose Lawyers Mutual for your financial protection? One reason is resilience. Over the course of the 45 years Lawyers Mutual has been in business, we have weathered many crises. By any measure, COVID and the last two years rank at or near the top of the list. But other crises – related to health, weather, financial upheaval, or national security – have come and gone since we began in 1977. Throughout, we have stood beside tens of thousands of lawyers from across North Carolina on their worst days. We've been providing continuous protection in the state longer than any other insurance company. Time after time, we have been there to help our insureds endure tough times or bounce back from a disaster. The company's financial strength is absolute. Since 1999, Lawyers Mutual has paid dividends fourteen times, with more than $8 million dollars returned to policyholders since 2011. Want even more reasons? Visit our website, give us a call, or ask a colleague why Lawyers Mutual is the smart choice for liability coverage.
What are the three types of commonly used analytics: (a) Descriptive analytics, which tracks KPIs; (b) predictive analytics, which analyzes the possibilities of certain outcomes in the future; (c) prescriptive analytics, which provides recommendations on how to solve problems based on past data.
Where does the data come from? From your law firm's real-time activities and operations, primarily. Other sources: customer information, product outcomes, and sales.
Business analytics improve decision-making. "The process of analyzing data enables businesses to identify potential situations they may encounter in the future, which helps them make better-informed decisions and set reasonable goals," writes Harrison.
Business analytics increase efficiency. "With the help of automated processes and software, the process of data mining and analytics is much faster. Users are able to view visual reports, monitor progress, and streamline operations."
Business analytics reduce costs and increase revenue. "Business analytics help identify unnecessary expenses, as well as areas that may require more financial support," according to Harrison and CO. "Businesses can also view areas to improve so they can gain customers, refine products, or make other changes."
Analytics are subject to human error. "In addition, there may not be enough data to collect, or the data may be complex."
Watch out for security issues. "There are potential security risks in using business analytics due to the sharing of data collections or analyses," per CO. "Anyone in the business can access customer information, such as transactions or purchases."
Source: How Business Intelligence and Analytics Benefit Businesses (uschamber.com)
Lawyers Mutual is here for you at every stage of your law career: from your first day on the job to your last day before retirement. Our Byte of Prevention blog features industry news, tips and valuable links on everything from work-life balance to winding down your practice. Our email newsletter "Practice Reimagined" brings cutting-edge insights straight to your in-box. And our skilled team of underwriters, claims counsel and risk management professionals are by your side when you need us most. Lawyers helping lawyers. It's who we are, and it's what we've been doing since 1977.