Here's Your Invitation to Become a Leading Lawyer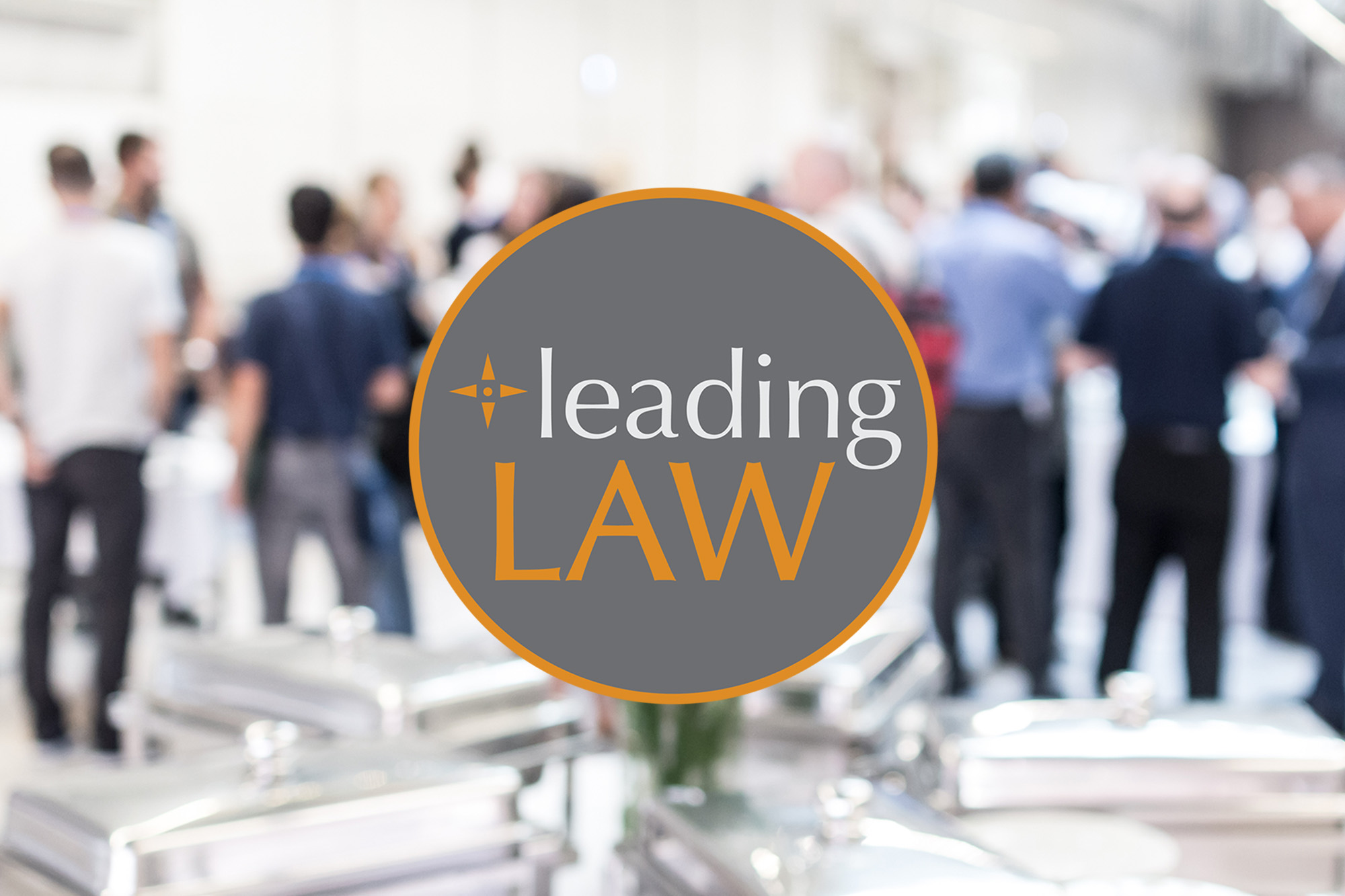 Imagine having your very own team of legal experts just down the hall to help you with everything from marketing your practice to managing your caseload.
That's what you get when you're a member of Leading Law.
"Leading Law is a community of law firm leaders, legal professionals, legal technicians, business partners, law students, and law school innovators who are influencing the direction of the modern practice of law," says Lawyers Mutual Consulting & Services CEO Camille Stell, who founded Leading Law.
Leading Law is an outgrowth of the groundbreaking North Carolina Managing Partner Summit, a live, in-person gathering held in Raleigh each year. The summit featured a keynote speaker and panels of local lawyers and legal professionals sharing their best practices. When COVID shut down the 202 Managing Partner Summit, Stell pivoted by creating the Leading Law virtual community.
"The idea was to replace the live event, and to make the concept of the event more accessible by being online at any time," she says. "We have 175 members from across North Carolina, all the way to California and states in between, along with a few Northern friends from Canada. Our goal is 500 members by year end. We have solo lawyers, small firm owners, legal marketers, law school administrators, and many others in related fields."
Why choose Lawyers Mutual for your financial protection? One reason is experience. Lawyers Mutual has been in business since 1977 and insures more than 8000 lawyers in North Carolina. We've been providing continuous protection from professional liability to NC lawyers longer than any other insurance company. Another reason is stability. The company's financial strength is absolute. Since 1999, Lawyers Mutual has paid dividends fourteen times, with more than $8 million dollars returned to policyholders since 2011. Want even more reasons? Visit our website, give us a call, or ask a colleague why Lawyers Mutual is the smart choice for liability coverage.
The Benefits of Leading Law
Once a month, Leading Law hosts a virtual Roundtable via Zoom. The roundtable is a facilitated discussion led by an industry expert. Past topics include financial planning, recruiting and retention, building a client-centered firm, and client feedback programs.
The 2022 Summer Series launched June 16 with the topic "Technology and the Legal Practice" followed by "Marketing & Client Selection" on July 21 and "Internal Operations" on August 18. The 60-minute sessions include case studies of small law's most vexing challenges.
Click here for the roundtable calendar, and to learn more about Leading Law.
Leading Law provides:
Exclusive content and conversations
Monthly Leading Law Roundtables
New connections
Stories, experiences, and ideas from diverse perspectives
Inspiration, thought-provoking conversations, and expert insight daily
The Leading Law App
Leading Law is built on the platform, Mighty Networks. Simply create a username and password on Mighty Networks, then download the app to your mobile device. There, Leading Law is a resource accessible to you anytime from anywhere.
"Leading Law represents Next Level Thinking for today's legal leaders," according to Stell. "Engagement in Leading Law is a great way to expand your referral base and to serve your clients better. Visit the Lawyers Mutual consulting website to join us!"
Source: Leading Law: How a Virtual Community Can Help Modernize Your Law Practice - Lawyers Mutual Consulting
Lawyers Mutual is here for you at every stage of your law career: from your first day on the job to your last day before retirement. Our Byte of Prevention blog features industry news, tips and valuable links on everything from work-life balance to winding down your practice. Our email newsletter "Practice Reimagined" brings cutting-edge insights straight to your in-box. And our skilled team of underwriters, claims counsel and risk management professionals are by your side when you need us most. Lawyers helping lawyers. It's who we are, and it's what we've been doing since 1977.