Here's Yet Another Zoom Cautionary Tale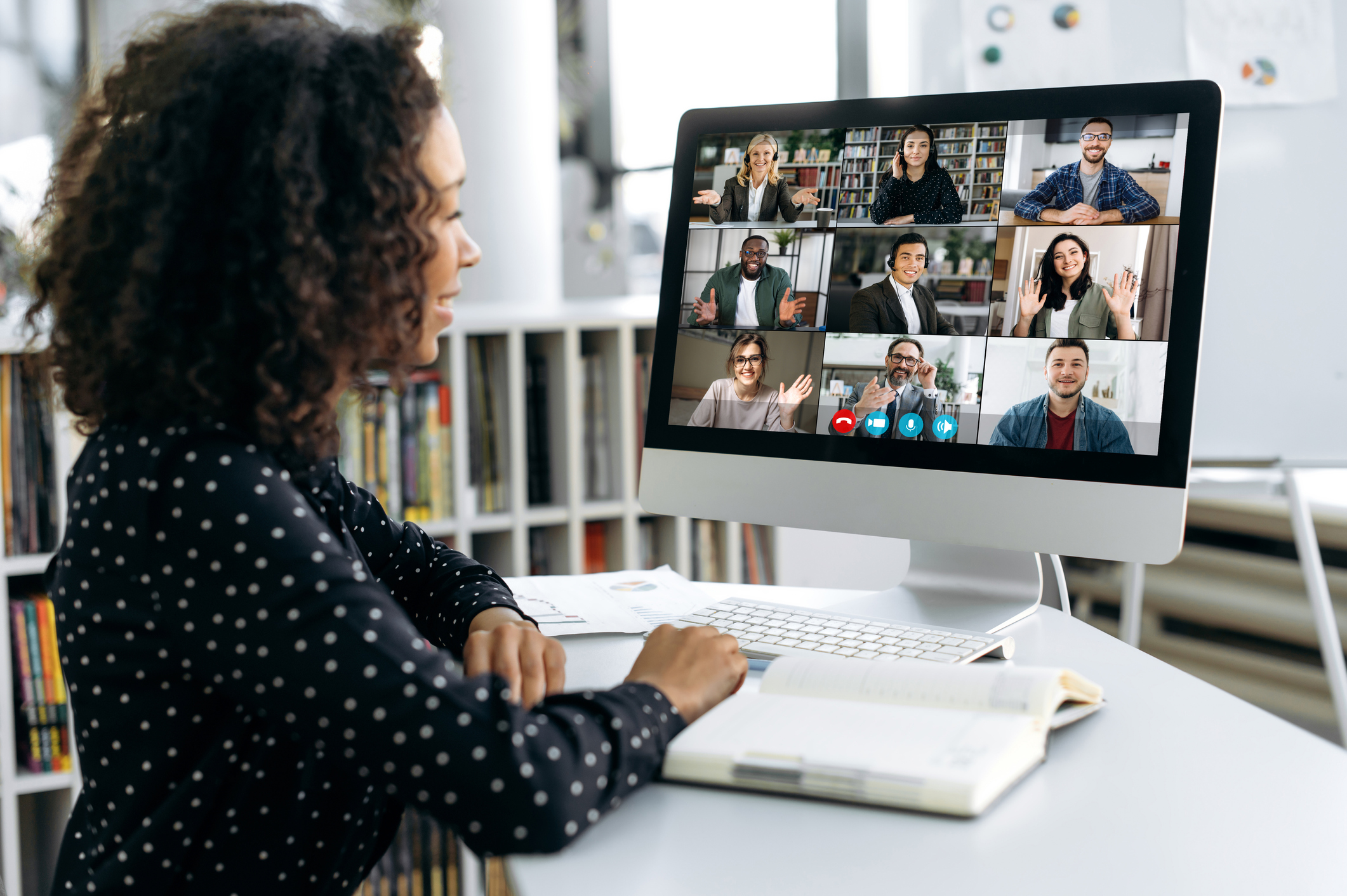 Lots of things can go wrong on a Zoom call, and the most serious mishaps are usually self-inflicted.
A case in point comes from Chicago, where an unmuted attorney uttered profanity and a racist slur while waiting for her client to appear on a Zoom call. The judge and others on the call heard the comments.
The attorney apologized and said she was "shaken," "humiliated" and had "no words for the inexcusable episode," according to the Chicago Sun-Times (citing court transcripts).
The judge decided not to find the lawyer in contempt "because the court cannot teach adults not to make ignorant statements, to make racial slurs, whether they are directed at the court or not," the Chicago Sun-Times reported. "There is no punishment that this court can impose upon you that is going to surpass the embarrassment, the humiliation that your colleagues and other judges have heard you make. Your apology is accepted."
The attorney was referred to the Illinois Attorney Registration and Disciplinary Commission for possible discipline, according to the Sun-Times and the ABA Journal.
Why choose Lawyers Mutual for your financial protection? One reason is experience. Lawyers Mutual has been in business since 1977 and insures more than 8000 lawyers in North Carolina. We've been providing continuous protection from professional liability to NC lawyers longer than any other insurance company. Another reason is stability. The company's financial strength is absolute. Since 1999, Lawyers Mutual has paid dividends fourteen times, with more than $8 million dollars returned to policyholders since 2011. Want even more reasons? Visit our website, give us a call, or ask a colleague why Lawyers Mutual is the smart choice for liability coverage.
9 Tips: Zoom Etiquette and Risk Management
"Some of the most common-sense meeting decorum — avoiding eating and drinking, minding your body language, and being respectful to whoever is speaking — are no-brainers," according to John Montgomery, writing on the Zoom blog.
Here are nine other tips for safe and successful Zooming:
Preview how you will look onscreen – including camera position, background and lighting – before you go live.
Introduce yourself, even if your name is displayed.
Eliminate extraneous noise and distractions (pets, leaf-blowers, screaming toddlers).
Know how to use the mute button, chat feature and screen views.
Remain muted until you want to speak.
"Manage how you start and join meetings — with video on, entering a meeting muted, etc. — in your Zoom Meeting Settings," writes Montgomery.
Look directly into the camera, not at the person speaking.
Stick around if you're the host. "Wait until everyone else has left the meeting before hanging up, so attendees can leave at their own pace and get any final words in before disconnecting," says Montgomery. "A host leaving everyone else in the meeting is much like bailing on your own party."
Apologize if something goes wrong.
Sources: https://www.abajournal.com/news/article/lawyer-is-shaken-and-humiliated-after-her-slur-and-obscenity-were-heard-by-others-in-zoom-hearing
Chicago lawyer apologizes for using racial slur, obscenity during hearing: 'I'm shaken and I'm humiliated' - Chicago Sun-Times (suntimes.com)

Video Meeting Etiquette: 7 Tips to Ensure a Great Attendee Experience - Zoom Blog
Everyone makes mistakes. When it happens to you, Lawyers Mutual has your back. For nearly half a century, Lawyers Mutual has been the smart choice for professional liability coverage for North Carolina attorneys. We cover the state from Murphy to Manteo. We insure large firms, solo practitioners and everyone in between. We help new lawyers enter the profession with confidence, and we help keep seasoned veterans safe and successful. The numbers speak for themselves. Lawyers Mutual has been in business since 1977, making us the only insurance carrier to provide continuous protection over that period. Today we insure more than 8000 lawyers in North Carolina. Most of them will stick with us until they retire. Why? Because they know we are here for them today and will be here tomorrow, bringing protection and peace of mind in turbulent times. Visit our website, give us a call, or ask a colleague why Lawyers Mutual is the smart choice for liability coverage.