Here's the Solution to Your Procrastination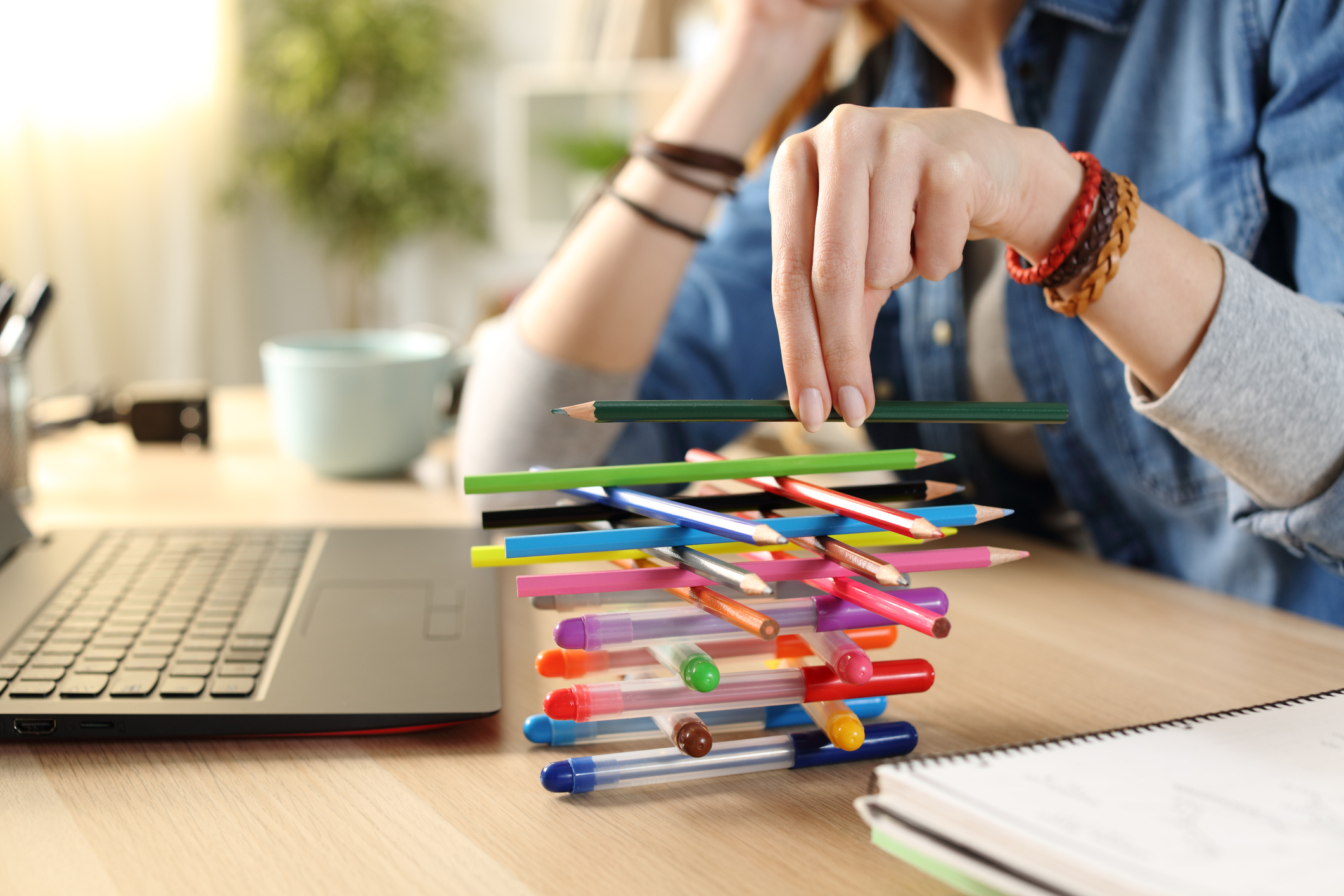 If your New Year's Resolution was to stop procrastinating but you've haven't gotten around to starting yet, you've come to the right place.
The solution to your procrastination lies in one simple question: Why? And the answer is probably not laziness.
"Knowing why you procrastinate and learning how to combat it are the only ways to change your behavior, according to experts," says CNN. "Laziness usually isn't the reason behind procrastination, said Jenny Yip, a clinical psychologist and executive director of the Los Angeles-based Little Thinkers Center, which helps children with academic challenges. 'Laziness is like, I have absolutely no desire to even think about this.' Procrastination is, 'It troubles me to think about this. And therefore, it's hard for me to get the job done.' That's a big difference."
In her book How to Beat Procrastination in the Digital Age, psychologist Linda Sapadin describes four types of chronic procrastinators:
The perfectionist. An unhealthy need to make sure every T is crossed and I is dotted can cause anxiety and paralysis.
The worrier. An all-or-nothing mindset, coupled with unrealistic expectations, can thwart forward progress.
The dreamer. This type can easily come up with great ideas but stalls in execution and follow-through.
The defier. A negative view of what others expect or require of you can quell motivation to finish tasks.
Everyone makes mistakes. When it happens to you, Lawyers Mutual has your back. For nearly half a century, Lawyers Mutual has been the smart choice for professional liability coverage for North Carolina attorneys. We cover the state from Murphy to Manteo. We insure large firms, solo practitioners and everyone in between. We help new lawyers enter the profession with confidence, and we help keep seasoned veterans safe and successful. The numbers speak for themselves. Lawyers Mutual has been in business since 1977, making us the only insurance carrier to provide continuous protection over that period. Today we insure more than 8000 lawyers in North Carolina. Most of them will stick with us until they retire. Why? Because they know we are here for them today and will be here tomorrow, bringing protection and peace of mind in turbulent times. Visit our website, give us a call, or ask a colleague why Lawyers Mutual is the smart choice for liability coverage.
NC Rule of Professional Conduct 1.3: Diligence

A lawyer shall act with reasonable diligence and promptness in representing a client.
Comment [3] Perhaps no professional shortcoming is more widely resented than procrastination. A client's interests often can be adversely affected by the passage of time or the change of conditions. In extreme instances, as when a lawyer overlooks a statute of limitations, the client's legal position may be destroyed. Even when the client's interests are not affected in substance, however, unreasonable delay can cause a client needless anxiety and undermine confidence in the lawyer's trustworthiness. A lawyer's duty to act with reasonable promptness, however, does not preclude the lawyer from agreeing to a reasonable request for a postponement that will not prejudice the lawyer's client.
SOURCES: Laziness isn't why you procrastinate. This is | CNN
Diligence | North Carolina State Bar (ncbar.gov)
Why choose Lawyers Mutual for your financial protection? One reason is experience. Lawyers Mutual has been in business since 1977 and insures more than 8000 lawyers in North Carolina. We've been providing continuous protection from professional liability to NC lawyers longer than any other insurance company. Another reason is stability. The company's financial strength is absolute. Since 1999, Lawyers Mutual has paid dividends fourteen times, with more than $8 million dollars returned to policyholders since 2011. Want even more reasons? Visit our website, give us a call, or ask a colleague why Lawyers Mutual is the smart choice for liability coverage.