Here's a Four-Step SEO Plan for Your Firm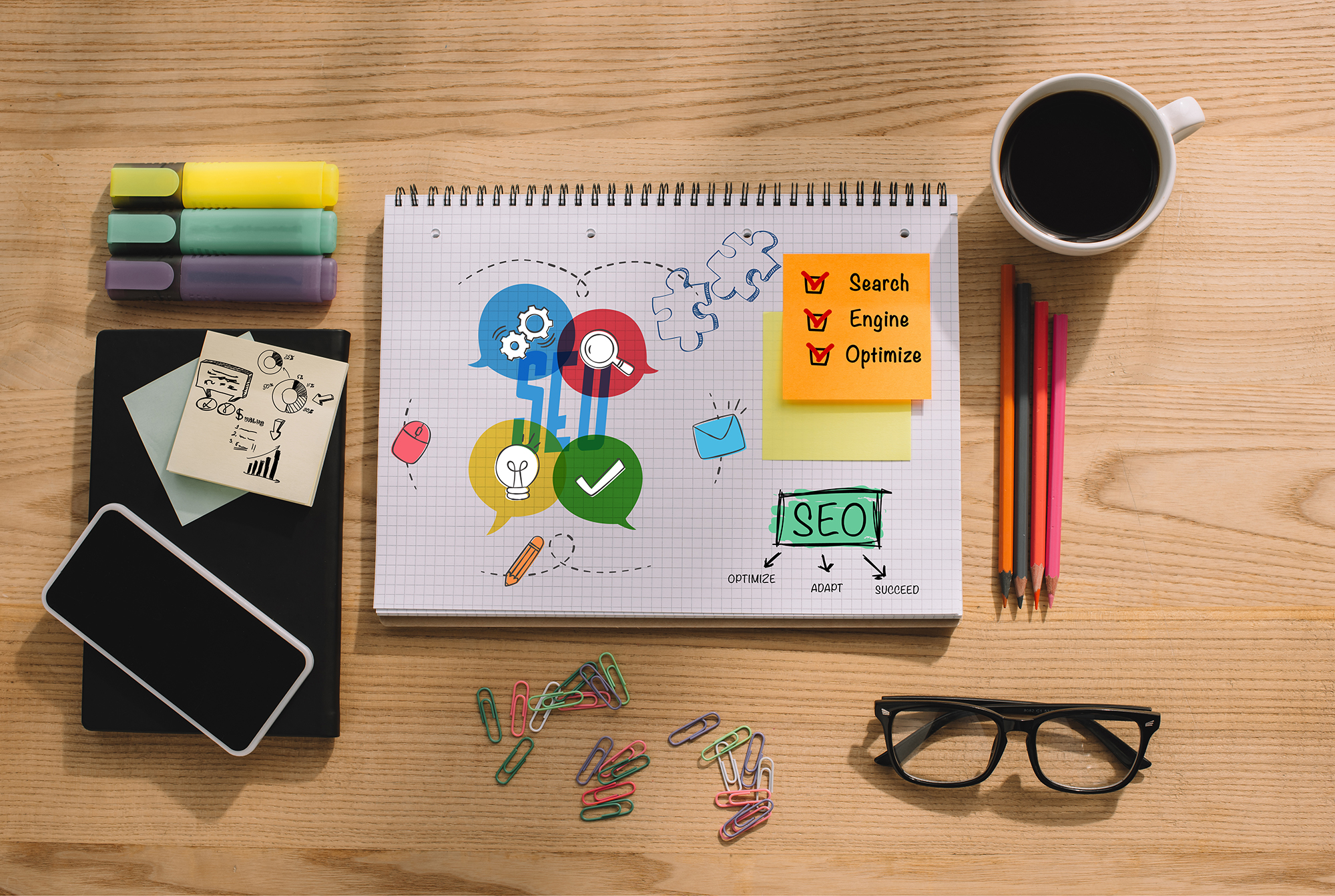 If you want to boost your law firm's online search rankings, start by chopping the complex task of Search Engine Optimization into smaller, more manageable pieces.
There are four pieces to keep top of mind.
"Every successful SEO strategy consists of four components: technical SEO, engaging content, link building, and local SEO," writes SEO expert Jason Hennessey for the National Law Review. "If you have all four of these elements, you are already well on your way to SEO success."
A four-pronged SEO approach will improve your rankings in organic search results, generate more traffic, and attract more clients.
"But ranking at the top of Google often doesn't happen overnight," says Hennessey. "You need a smart SEO strategy in order to improve your technical SEO, create compelling content, and improve your visibility in local search."
You don't need to search far and wide for professional liability insurance coverage. Lawyers Mutual has been keeping North Carolina lawyers and firms safe and successful for more than 40 years.
Hennessey's "Four Essentials" SEO Strategy
SEO Essential #1 – Technical SEO. Technical glitches on your website can prevent it from being accurately indexed by search engines. Here are the most common technical SEO issues, according to Hennessey: crawl errors; missing HTTPS; missing or incomplete sitemap; slow website load speed; mobile optimization issues; duplicate content errors; duplicate metadata; broken links.
SEO Essential #2 – Content Strategy. Begin your process of creating interesting, attractive content with a keyword search to identify SEO-rich topics. Use a freemium tool like SEMRush.com or Ahrefs.com to target searchable keywords and topic ideas. "Next, use your chosen keyword research tool to search for these terms and identify those that have ample search volume and low competition," says Hennessey. "Your goal is to find the sweet spot of terms that have high search volume, a low competition score, and are of interest to your potential clients. Then you can turn these into blog post ideas."
SEO Essential #3 – Link Building. This is an often-overlooked aspect of SEO. Links are top criteria for Google's search algorithms. "However, not all links are created equal," says Hennessey. "Many law firms make the mistake of purchasing low-quality links in the hopes of improving their SEO but actually end up hindering their site's growth." Focus on posts that answer "Why" and "What?" questions and link to infographics and content on other sites. These receive 25 percent more clicks than videos and how-to articles. Another tip: publish the occasional long-form post of 1500 words or more. These generate 77.2 percent more backlinks than short articles. Also, make sure you're listed on online legal directories – and that your information is complete and current. Here are some of the top legal directories: FindLaw, Justia, Avvo, Super Lawyers, Nolo, Lawyers.com, HG.org.
SEO Essential #4 – Local SEO. Target your home turf rather than casting a wider geographic net. "Local SEO involves targeting geo-specific keywords in your website content and building out your local listings in directories like Google My Business, Bing Places, and Yelp," says Hennessey. "It's also recommended that you build out localized backlinks (i.e. links from businesses within your service area) and run geo-targeted Pay Per Click (PPC) advertising campaigns. For example, a personal injury attorney in Los Angeles is better off targeting keywords like 'PI attorney LA' or 'LA personal injury lawyer' than broad terms like 'personal injury lawyer' or 'LA attorney.'"
Source: The National Law Review Get Started on your Law Firm SEO Action Plan (natlawreview.com)
Jay Reeves is author of The Most Powerful Attorney in the World. He practiced law in North Carolina and South Carolina. Now he writes and speaks at CLEs, keynotes and in-firm presentations on lawyer professionalism and well-being. He runs Your Law Life LLC, which offers confidential, one-on-one consultations to sharpen your firm's mission and design an excellent Law Life. Contact jay@yourlawlife.com or 919-619-2441.