Help For Struggling Lawyers in North Carolina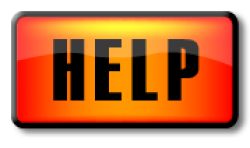 This was one headline that was impossible to ignore: "Lawyers are Killing Themselves."
The article – from CNN online – documented the shocking rise in lawyer suicides across the nation.
"Lawyers ranked fourth when the proportion of suicides in that profession is compared to suicides in all other occupations in the study population," according to the report, which surveyed data from the Centers for Disease Control and Prevention on all 50 state bar associations. "They come right behind dentists, pharmacists and physicians. Lawyers are also prone to depression, which the American Psychological Association, among others, identified as the most likely trigger for suicide. Lawyers are 3.6 times more likely to suffer from depression than non-lawyers."
The focus of the CNN article was the tragic story of a prominent Kentucky lawyer who killed himself last year. Friends and family were stunned. At first, his wife – overwhelmed by sadness, guilt and shame – told people his death was accidental.
But now she is speaking the truth. She says going public has helped her cope with her loss. And she hopes it helps others as well.
Depression in the Profession 
Kentucky has had 15 known lawyer suicides since 2010.
"There are a lot of high stress professions," Yvette Hourigan, who runs the Kentucky Lawyer Assistance Program, told CNN. "Being a physician has stress. However, when the surgeon goes into the surgical suite to perform his surgery, they don't send another physician in to try to kill the patient. They're all on the same team trying to do one job. In the legal profession, adversity is the nature of our game."
The CNN piece was posted on LinkedIn, which prompted comments like this one, from a lawyer in Birmingham, Alabama:
"My best friend and former law partner killed himself. And the strange thing was the we spent several hours on the day of his suicide talking about future projects, and he feigned an interest in several projects, but then left the office and shot himself outside the office in his car. I was totally shocked and did not see it coming. How are we supposed to notice the signs of suicide when a person doesn't talk about it, and doesn't even talk about being depressed?"
Professional stress starts early – even in law school, with up to 40 percent of law students suffering from depression by the time they graduate, according to one study.
"You're supposed to be a problem solver, you're supposed to be a superman or superwoman,
 says Dan Lukasik, who founded Lawyers With Depression when he started slipping into severe depression. "You're not supposed to have problems."
The problems tend to worsen in tough economic times, when firms stop hiring and start laying off.
Help for North Carolina Lawyers
Lawyers in North Carolina are lucky. We have two established, proven resources to help in times of crisis.
BarCARES (Confidential Attorney Resource and Enrichment Services) is a confidential, short-term intervention program that provides free assistance to lawyers and their immediate family members. BarCARES even reaches out to students and faculty at our state's law schools.
BarCARES offers help for:
Personal issues: crisis intervention, depression/anxiety, substance abuse (drug or alcohol) and financial concerns;
Family issues: marriage/relationships, children/adolescents, parenting/family conflict;
Work issues: professional stressors, case-related stress and conflict resolution;
Student coaching on stress/time management, etc.
BarCARES is supported by BarCARES of NC, Inc., the N.C. Bar Association, the N.C. Bar Foundation Endowment, Lawyers Insurance Agency and local bar groups and law schools.
For more information, call 1-800-640-0735 or click here.
North Carolina Lawyer Assistance Program
This service of the N.C. State Bar provides confidential assistance to North Carolina lawyers, judges and law students struggling with issues of alcoholism, drug addiction or mental health disorders.
The Lawyer Assistance Program (LAP) uses two committees of trained volunteer peer counselors – PALS and FRIENDS – for assessments, referrals, interventions, advocacy and support services.
Help is available for a range of health and personal issues, including alcohol/drug abuse, stress/burnout, depression, anxiety and compulsivity disorders of all kinds.
Although LAP is authorized by the State Bar, it operates under rules that assure strict confidentiality. For more information, call 1-800-640-0735 or click here.
Jay Reeves a/k/a The Risk Man is an attorney licensed in North Carolina and South Carolina. Formerly he was Legal Editor at Lawyers Weekly and Risk Manager at Lawyers Mutual. Contact jay@lawyersmutualnc.com, phone 919-619-2441.
Sources: