Health Care Hackers Are Scamming the Old-Fashioned Way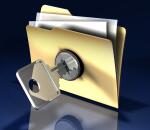 Hackers get all the headlines, but old-fashioned swindlers might pose a greater threat to your sick and elderly clients.
This is especially true for personal injury, elder care and insurance practices.
The FBI has flagged health care fraud as a top enforcement priority. The agency has staffed each of its 56 field offices with personnel specifically trained to investigate these crimes.
The epidemic is being fueled by a volatile health insurance market, aging population and uncertain economy.
Low-Tech, High-Risk
What's striking is how low-tech these crimes are. The bad guys aren't hacking into databases, smashing through firewalls or stealing passwords. Often they don't even have computers.
These bad guys are using old-school tactics: forging documents, faking claims and rummaging through dumpsters.
What they're after is personal and medical information. With that in hand, they can cause all kinds of mischief. 
Take, for instance, what the FBI calls the "Rolling Lab" scam. Crooks set up medical screening stations at health clubs, retirement homes or shopping malls. People are lured in by the offer of a free exam. Sometimes an extra inducement – money or a gift – is promised.
Later the scammers will bill the patient's insurance company or Medicare for a procedure that was unnecessary, unrequested and might not have actually even been done.
Health Care Schemes
Here are some other scams on the FBI watch-list:
Wheelchair fraud. Manufacturers offer a "free" chair, then bill the insurer – sometimes without ever actually delivering the goods.
Altered medical bills. All that's needed is a copy machine and a bottle of white-out.
Medicare fraud. "Senior citizens are frequent targets of Medicare schemes, especially by medical equipment manufacturers who offer seniors free medical products in exchange for their Medicare numbers," the agency warns. "Because a physician has to sign a form certifying that equipment or testing is needed before Medicare pays for it, con artists fake signatures or bribe corrupt doctors to sign the forms. Once a signature is in place, the manufacturers bill Medicare for merchandise or service that was not needed or was not ordered."
Ways To Protect Your Clients
If you have clients you think might be susceptible to a scam, consider telling them to:
Be aware of what risks are out there.
Review all insurance EOB (Explanation of Benefits) forms carefully, or bring them into your office so you can go over the forms with them.
Keep their insurance cards and Medicare info safe and confidential, sharing it only with trusted providers.
Be wary of health care telemarketers and "free" products or service.
Watch out for red flags like gifts, cash or freebies for visiting a medical provider.
Report any suspicious or unusual activity to the authorities.
Make sure when they order medical supplies they actually get what they ordered and not an inferior product: for example, receiving a scooter instead of a power wheelchair.
Never sign blank insurance claim forms or give blanket authorization to a medical provider to bill for services rendered.
Ask questions. Ask insurance companies about their claims procedures. Ask medical providers what they will charge and what will have to be paid out-of-pocket.
Keep accurate records of all health care appointments.
Know if your physician ordered equipment for you.
For your part, consider attending a seminar or boning up on emerging issues in health care and insurance. Or train a paralegal on the topic.
The more you know about scams and schemes, the better you can protect yourself – and your clients.        
Sources:
Jay Reeves a/k/a The Risk Man is an attorney who has practiced North Carolina and South Carolina. Formerly he was Legal Editor at Lawyers Weekly and Risk Manager at Lawyers Mutual. Contact him at jay.reeves@ymail.com