Have the Robot Lawyers Arrived?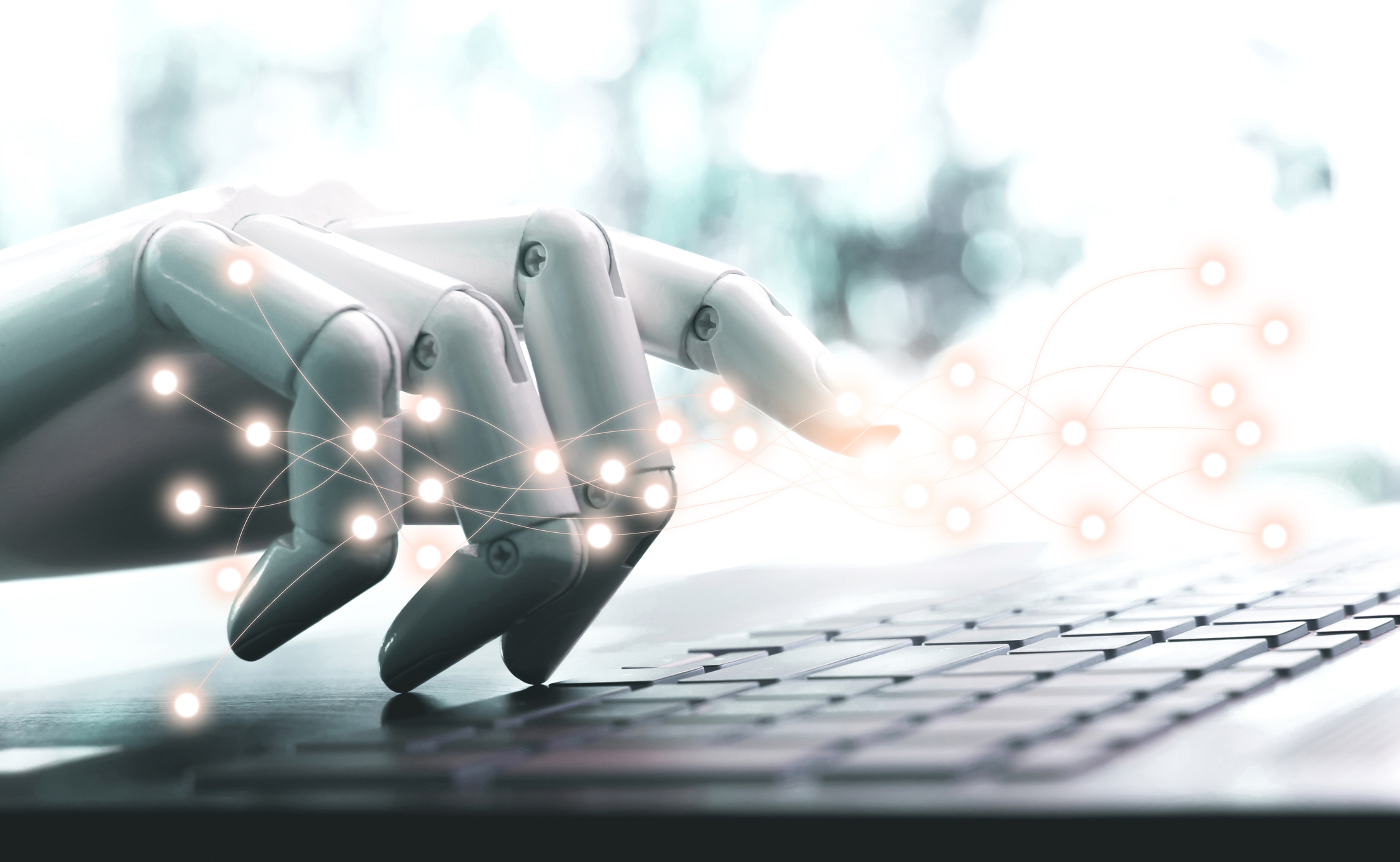 Ready or not, here come the robot lawyers.
In February, a pro se client will use an AI-powered "robot lawyer" earpiece to receive advice on contesting a traffic ticket in court, according to news reports. The technology comes from DoNotPay, a company that provides AI-powered assistance to clients with legal issues, primarily traffic and parking citations. The court and case specifics were not disclosed.
"Joshua Browder, CEO of DoNotPay, said the company's AI-creation runs on a smartphone, listens to court arguments and formulates responses for the defendant," according to CBS News. "The AI lawyer tells the defendant what to say in real-time, through headphones. The firm has already used AI-generated form letters and chatbots to help people secure refunds for in-flight Wifi that didn't work, as well as to lower bills and dispute parking tickets, among other issues, according to Browder."

DoNotPay says it has helped more than 2 million customer win service disputes and court cases.
Significantly, the courtroom AI technology is neither legal nor permitted in most states, something Browder readily acknowledges. He doesn't expect to commercialize courtroom AI anytime soon, according to CBS News.
Everyone makes mistakes. When it happens to you, Lawyers Mutual has your back. For nearly half a century, Lawyers Mutual has been the smart choice for professional liability coverage for North Carolina attorneys. We cover the state from Murphy to Manteo. We insure large firms, solo practitioners and everyone in between. We help new lawyers enter the profession with confidence, and we help keep seasoned veterans safe and successful. The numbers speak for themselves. Lawyers Mutual has been in business since 1977, making us the only insurance carrier to provide continuous protection over that period. Today we insure more than 8000 lawyers in North Carolina. Most of them will stick with us until they retire. Why? Because they know we are here for them today and will be here tomorrow, bringing protection and peace of mind in turbulent times. Visit our website, give us a call, or ask a colleague why Lawyers Mutual is the smart choice for liability coverage.
ChatGPT Debuts With a Bang
On a related robot front, the tech company OpenAI has launched ChatGPT, an interactive chatbot that provides assistance on everything from "Write a sonnet like Shakespeare" to "Craft a closing argument for my upcoming trial." Within a week, the company said it had signed up more than 1 million customers.
"ChatGPT has exploded in popularity recently for its ability to spit out coherent essays on wide-ranging topics in under one minute," writes tech expert Ken Crutchfield for Above the Law. "The technology has drawn interest from investors, with the Wall Street Journal reporting that parent company OpenAI could soon attract investments valuing it at $29 billion."
Takeaways from the Above the Law piece:
Crutchfield says ChatGPT is "scary good and operates at massive scale across many industries and applications. It learns. It admits mistakes. It writes extremely well in English."
ChatGPT provides training and education on risk management issues.
It is not connected to the internet, and its answers do not infringe on intellectual property.
"ChatGPT has been trained with all types of legal documents including SEC filings, contracts, and other legal information and commentary available publicly. These qualities suggest it could be a highly useful tool for lawyers to have in their arsenal for input into legal issues."
Read "Are the Robots Finally Here?" in Above the Law.

SOURCES: AI-powered "robot" lawyer will be first of its kind to represent defendant in court - CBS News
ChatGPT - Are The Robots Finally Here? - Above The Law's Legal Tech Non-Event

Why choose Lawyers Mutual for your financial protection? One reason is experience. Lawyers Mutual has been in business since 1977 and insures more than 8000 lawyers in North Carolina. We've been providing continuous protection from professional liability to NC lawyers longer than any other insurance company. Another reason is stability. The company's financial strength is absolute. Since 1999, Lawyers Mutual has paid dividends fourteen times, with more than $8 million dollars returned to policyholders since 2011. Want even more reasons? Visit our website, give us a call, or ask a colleague why Lawyers Mutual is the smart choice for liability coverage.