Nigerian Prince Keeps on Scamming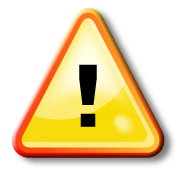 It's hard to believe anyone in the world is so gullible or ill-informed as to fall for the Nigerian prince email scam.
Yet there it is – The Nigerian Letter – number two on the FBI's rankings of the Most Common Scams.
It's also called 419 fraud. The number refers to the section of the Nigerian Criminal Code that deals with obtaining property by false pretenses.
As you no doubt know from personal experience, these bogus emails usually open with an intimate salutation ("My Dear" or "Greetings, My Beloved") and a sad tale of misery and injustice before getting to the meat of the matter, which is to request your help in recovering lots of money.
The scam combines impersonation fraud with an advance fee scheme where the recipient is offered the chance to share in millions of dollars that the sender (often a deposed member of royalty or former government official) is trying to transfer out of Nigeria.
The emails are typically ungrammatical, nonsensical and so patently phony as to be laughable. Which is precisely the point.
"By sending an email that repels all but the most gullible, the scammer gets the most promising marks to self-select," writes Microsoft researcher Cormac Herley.
The Spanish Prisoner
There's nothing new under the sun, and so it is with The Nigerian Letter.
Variations of the scam date back to the 18th century. One popular version was The Spanish Prisoner, where a person was contacted by someone allegedly trying to smuggle a wealthy friend or relative out of a prison in Spain. In exchange for a small sum of money to bribe prison guards, the recipient was promised a king's ransom (both metaphorically and literally).
Another variant was The Letter from Jerusalem. This one is described in the 1827 memoirs of French investigator Eugene Francois Vidocq, who seems like the real-life embodiment of Inspector Clouseau from the Pink Panther movies. A typical missive from Jerusalem, as Vidocq writes, would be delivered in writing by courier to a person of means as follows:
"Sir, you will doubtlessly be astonished to be receiving a letter from a person unknown to you, who is about to ask a favour from you. But from the sad position in which I am placed, I am lost if some honourable person will not lend me succor. That is the reason of my addressing you, of whom I have heard so much that I cannot hesitate for a moment to confide all my affairs to your kindness. As vale-de-chambre to the marquis de ____, I emigrated with my master, and that we may avoid suspicion we travelled on foot, and I carried the luggage consisting of a casket containing 16,000 francs in gold and the diamonds of a late marchioness. We were on the point of joining the army when we were marked out and pursued by a detachment of volunteers. The marquis, seeing how closely we were pressed, desired me to throw the casket into a deep ditch, so that it might not implicate us in case we were apprehended."
You can see where this one is going. The poor marquis never got around to recovering his casket of gold and diamonds and now needs your help – in the form of a modest advance fee – in doing so.
Tips for Avoiding 419 Fraud
Do not reply to the email or hard-copy mailing.
Forward the information to your local FBI office or the U.S. Postal Inspection Service.
Send the email and register a complaint with the Federal Trade Commission's Complaint Assistant.
Report the matter to your IT coordinator.
Do not click on any links.
Do not open any attachments.
Do not divulge personal or banking information.
Guard your private information carefully.
Remember that if it sounds too good to be true, it probably is.
Above all, be suspicious of anyone who tries to tempt you with tales of West African riches or gold-filled caskets.
Sources:
Memoirs of Vidocq https://books.google.com/books?id=uGQoAAAAYAAJ&pg=PA58&dq=vidocq+jerusalem+letter#v=onepage&q&f=false
Jay Reeves a/k/a The Risk Man is an attorney who has practiced North Carolina and South Carolina. Formerly he was Legal Editor at Lawyers Weekly and Risk Manager at Lawyers Mutual. Contact him at jay.reeves@ymail.com