Got a Problem? Report It!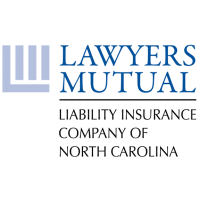 A key aspect of Lawyers Mutual's professional liability insurance policy is that it only covers claims that are reported during the policy period.
If you wait too long to notify the company about a problem, you might be out of luck.
What sort of problems must be reported?
According to Lawyers Mutual Policy Section IV, Notice of Claim or Suit: "as conditions precedent to coverage afforded by this policy, upon any Insured becoming aware of any act(s) or omission(s) which could reasonably be expected to be the basis of a claim or suit covered hereby, notice thereof must be reported to the Company as soon as practicable, together with the fullest information obtainable."
That is a broad requirement, which covers both actual and potential claims.
The no-brainer scenario is when you have been served with malpractice pleadings or know that a lawsuit is on the way. In such cases, your policy requires you to immediately notify Lawyers Mutual and send the carrier "every demand, notice, pleading and summons or other process" you receive.
The tougher call is when you have reason to believe you have made a mistake, but it has not yet ripened into an actual claim. Perhaps the client is not even aware there is a problem.
Notify Lawyers Mutual anyway. You won't be penalized. And the company's Claim Repair attorneys might be able to quickly fix the damage and get your case back on track.
Report Potential Claims on Your Insurance Application
You must also disclose potential claims when you apply for an initial policy – and every year you renew your coverage.
From California comes a cautionary lesson on the consequences of non-disclosure.
A law firm failed to disclose a problem when it applied for a professional liability policy with Lloyd's of London, according to Professional Liability Matters. At the time, a lawyer with the firm had entered into a tolling agreement extending the statute of limitations with a plaintiff in a potential malpractice claim. The policy contained a standard exclusion for claims the firm "knew or reasonably should have known about" prior to the policy taking effect.
You can guess what happened next. The plaintiff filed suit, seeking $7 million in damages from the law firm. Faster than you can say "uh-oh," the firm picked up the phone and called Lloyd's.
Too late. The carrier moved for summary judgment, denying coverage because the claim was not disclosed on the application. That motion is pending.
Meanwhile, it's a safe bet that the law firm in question is taking a hard look at its risk management procedures. And it is no doubt keeping an eye peeled for percolating problems.
Contact Lawyers Mutual at 800-662-8843 or lawyersmutualnc.com.
Jay Reeves a/k/a The Risk Man is an attorney licensed in North Carolina and South Carolina. Formerly he was Legal Editor at Lawyers Weekly and Risk Manager at Lawyers Mutual. Contact jay.reeves@ymail.com, phone 919-619-2441; http://www.riskmanlawsolutions.
 Source: Professional Liability Matters http://professionalliabilitymatters.com/2013/05/20/failure-to-disclose-jeopardizes-coverage-in-hefty-malpractice-claim/