Good News on Terms of Service Disclosures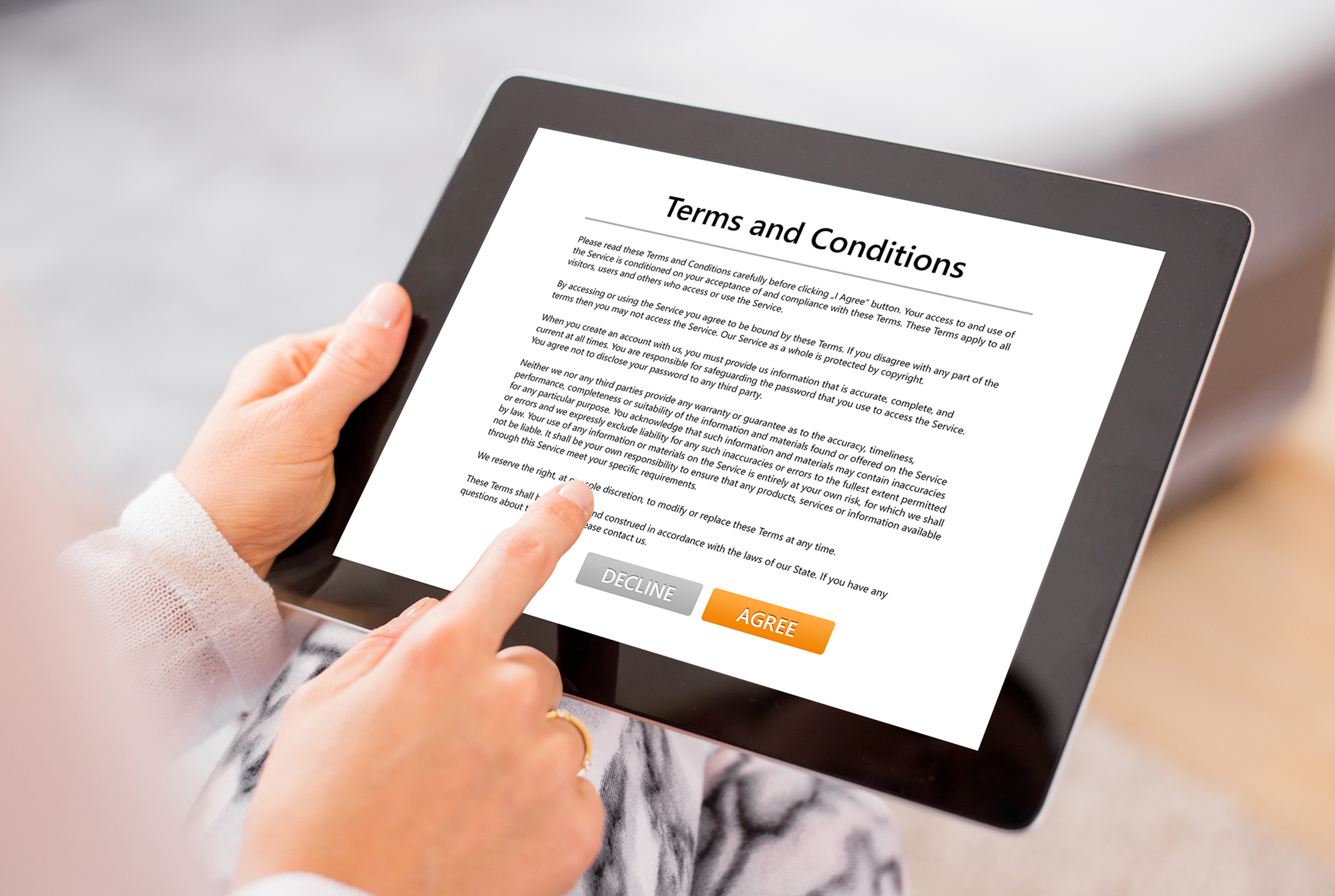 For anyone who finds "Terms of Service" disclosures on websites too long, unreadable or just plain annoying, here's good news.
The Terms-of-service Labeling, Design and Readability Act (TLDR Act) might make life easier.
The TLDR Act was passed in January with rare bi-partisan support.
"The bill would require the FTC to create rules mandating that websites must offer a truncated version of obnoxiously long and predatory terms of service (TOS) nobody actually reads," according to this article in Above the Law. "The 'summary statement' websites would be obligated to provide would not only lay out the legal requirements in terms normal humans could understand, it would also require a website disclose any major data breaches that have occurred in the last three years."
Also under the bill: websites would have to disclose what data is collected when a user visits and who controls that data. Any violation would b enforceable under the "unfair and deceptive" mechanisms of the FTC Act.
Read the Terms-of-Service Act here.
"For far too long, blanket terms of service agreements have forced consumers to either 'agree' to all of a company's conditions or lose access to a website or app entirely. No negotiation, no alternative, and no real choice," said Congresswoman Lori Trahan, a member of the House Subcommittee on Consumer Protection and Commerce. "To further slant the decision in their favor, many companies design unnecessarily long and complicated contracts, knowing that users don't have the bandwidth to read lengthy legal documents when they're simply trying to message a loved one or make a quick purchase."
From Techdirt: "Yes, most TOS are overlong and that length is often used to obscure bad behavior or quietly erode consumer rights. But many TOS are also overlong because U.S. law and compliance are complicated. At the same time, I'm not sure the American consumer, many with the attention span of a goldfish, would even read the truncated version of a TOS anyway."
Source: New 'TLDR' Bill Requires Companies Provide Synopsis Of Overlong, Predatory Terms Of Service - Above the LawAbove the Law
Lawyers Mutual brings you practical pointers for designing a satisfying career. We're here as you adjust to practicing law post-COVID. Our email newsletter "Practice Reimagined" offers timely tips and valuable links on wellness, work-life balance and quality of life – delivered straight to your in-box. Lawyers helping lawyers. It's what we've been doing since 1978.