Fun and Fantastic Fourth of July Facts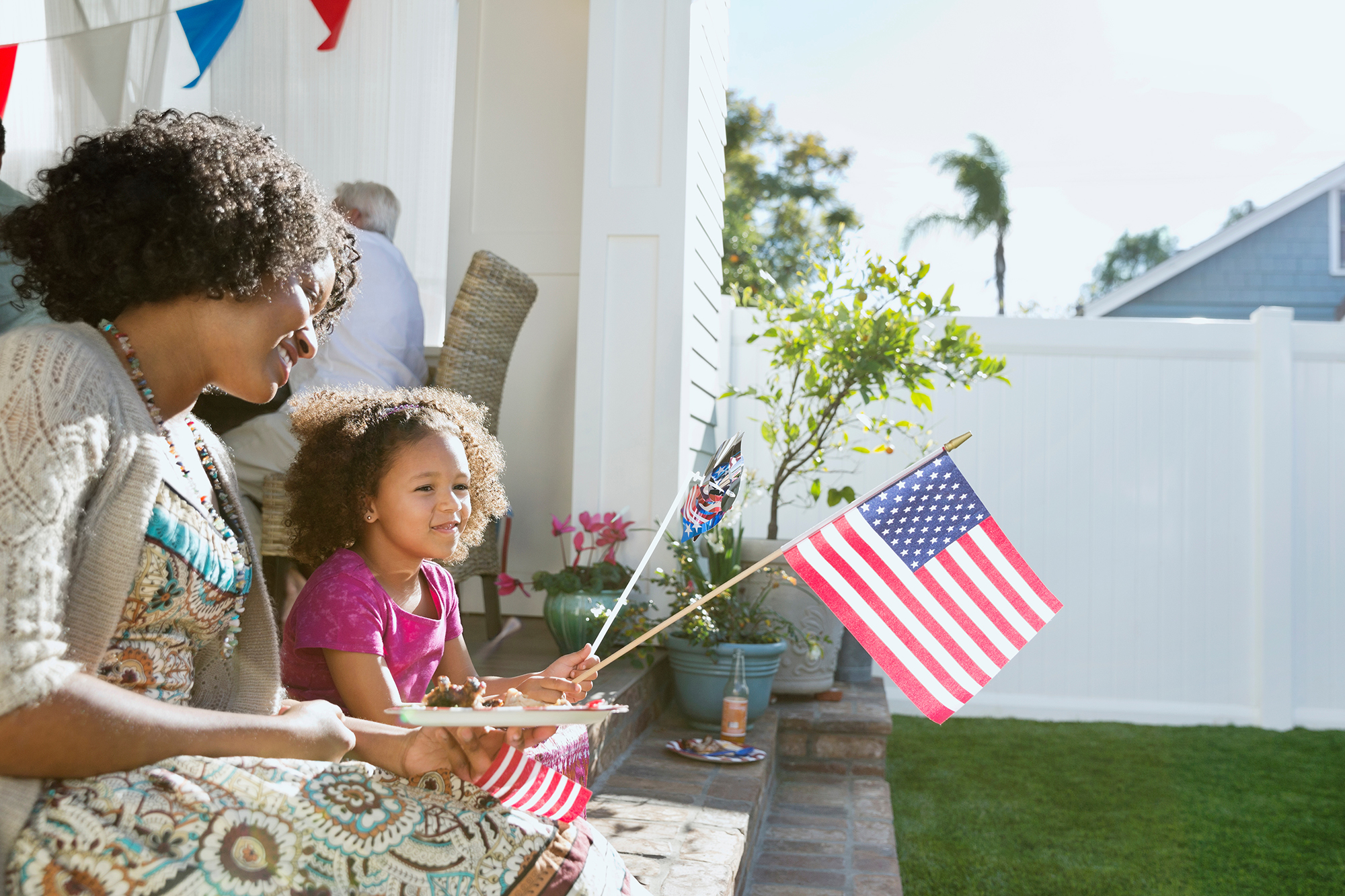 Here's a patriotic pop quiz: which U.S. President was born on the Fourth of July, and which president got sick and died after eating tainted food at a July 4 celebration at the Washington Monument?
If you guessed Calvin Coolidge and Zachary Taylor, congratulations. You win a jumbo Coney Dog with all the toppings from Nathan's Famous Hot Dogs, which hosts the annual July 4 hot dog eating contest.
And speaking of hot dogs, on Independence Day approximately 150 million wieners will be consumed. That's enough to stretch from New York City to Los Angeles five times.
Below are more Fun and Fantastic Fourth of July Facts.
Why choose Lawyers Mutual for your financial protection? One reason is experience. Lawyers Mutual has been in business since 1977 and insures more than 8000 lawyers in North Carolina. We've been providing continuous protection from professional liability to NC lawyers longer than any other insurance company. Another reason is stability. The company's financial strength is absolute. Since 1999, Lawyers Mutual has paid dividends fourteen times, with more than $8 million dollars returned to policyholders since 2011. Want even more reasons? Visit our website, give us a call, or ask a colleague why Lawyers Mutual is the smart choice for liability coverage.
History, Hot Dogs and Hoopla
If President John Adams had gotten his way, we'd be celebrating on July 2, to commemorate the actual day the Continental Congress voted for independence in 1776. Adams wrote: "The Second Day of July 1776 will be the most memorable Epocha in the History of America," with "Pomp and Parade, Shews, Games, Sports, Guns, Bells, Bonfires and Illuminations from one End of this Continent to the other from this Time forward forever more."
In 1870, Congress declared July 4 a federal holiday. But it wasn't until 1941 that it became a paid federal holiday.
Three presidents have died on July 4: Thomas Jefferson, John Adams, and James Monroe.3.

Massachusetts was the first state to make the 4th of July an official state holiday in 1781.
Macy's fireworks show in New York City uses more than 75,000 fireworks shells and costs about $6 million.
Nathan's Famous Hot Dog Eating Contest is the showcase event of the Major League Eating Association. The all-time champion is Joey Chestnut, who ate 76 hot dogs with buns in 10 minutes in 2021.
July 4 is also the biggest day for beer sales in the U.S., according to the National Beer Wholesalers Association.
In parts of New England, it's traditional to eat salmon on July 4.
On Independence Day, descendants of the signers of the Declaration of Independence tap the Liberty Bell 13 times in honor of the original 13 colonies.
The average cost of a small-town fireworks display is between $8,000 and $15,000. There are around 16,000 such displays in towns across the U.S each year, says the American Pyrotechnics Association.
The U.S. Flag Code provides specific guidelines for flying the flag on July 4, and every day.
Sources: How Stuff Works and Wikipedia
Lawyers Mutual is here for you at every stage of your law career: from your first day on the job to your last day before retirement. Our Byte of Prevention blog features industry news, tips and valuable links on everything from work-life balance to winding down your practice. Our email newsletter "Practice Reimagined" brings cutting-edge insights straight to your in-box. And our skilled team of underwriters, claims counsel and risk management professionals are by your side when you need us most. Lawyers helping lawyers. It's who we are, and it's what we've been doing since 1977.