Full Disclosure Required in Malpractice Application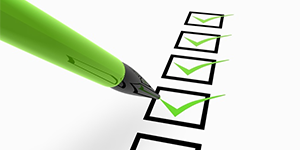 When you're filling out your application for professional liability insurance, err on the side of disclosing too much rather than too little.
This is especially true for questions asking about ethics problems or potential claims.
If you don't make a full and complete disclosure, you run the risk of losing coverage when you most need it.
That happened in Illinois, where the U.S. District Court said a malpractice insurer could rescind a policy where the insured had made material misrepresentations in its application. This was so, the court said, even though the insurer spent a year investigating the case under a reservation of rights.
The case is Carolina Cas. Ins. Co. v. Robert S. Forbes PC, 2017 WL 86136 (U.S. District Court, S.D. Ill. Jan. 10, 2017).
Any Fact, Circumstance or Situation?
In the application for a malpractice policy, the insured represented that no lawyer in the firm was "aware of any fact, circumstance or situation that might reasonably be expected to result in any professional liability claim or suit" against the firm. He also represented that no attorney in the firm was aware of "an actual or alleged act, omission, circumstance, or breach of duty that a reasonable attorney would recognize might reasonably be expected to result in a claim."
Actually, the attorney knew that his failure to timely file a document in a worker's compensation case had resulted in an adverse ruling against his client.
The attorney also represented that no lawyer in the firm had "been subject to any disciplinary inquiry, complaint or proceeding for any reason other than non-payment of dues" within the five preceding years.
In reality, he was in the middle of proceedings before the state Disciplinary Commission for alleged misconduct that had occurred years earlier.
The insurer received the application and issued a policy. Subsequently, the client in the worker's compensation case sued the attorney for malpractice. The attorney notified the insurer of the claim. The insurer issued two reservation of rights letters which, among other things, reserved the insurer's rights to rescind the policy based on the misrepresentations.
Assessing the Hazard
The insurer brought a declaratory judgment seeking rescission of the policy.
In granting the insurer summary judgment, the court said: "Here, it is clear that a reasonably careful and intelligent underwriter would regard the real facts about [insured's] representation of [his client] and his [disciplinary] proceedings to substantially increase the chances of a malpractice claim so as to cause Carolina Casualty not to issue the policy on the terms it did. [His] misrepresentations made it significantly more likely Carolina Casualty would erroneously assess the hazard of issuing malpractice insurance, and the undisputed evidence shows that, had it known the truth, it would have either refused to issue him a policy or issued him a policy with an increased premium."
Source: Executive Summary Blog http://www.executivesummaryblog.com/2017/01/insurer-entitled-to-rescind-lawyers-professional-liability-policy-where-insured-made-material-misrepresentations-in-application/#.WJC3DhWAb0k.linkedin