Free Stress and Financial Counseling Available to Charlotte Law Students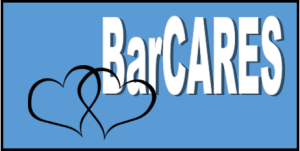 Charlotte Law School students and faculty who are feeling the stress of the school's accreditation crisis can get free help from two different sources in North Carolina.
BarCARES offers confidential counseling sessions for issues including anxiety, depression, financial pressures, career concerns and educational matters. All Charlotte Law students are covered – and in some instances their spouses and family members might be eligible as well.
Contact BarCARES by calling 919-929-1227 or 1-800-640-0735 or clicking here.
The NC Lawyer Assistance Program also offers counseling services for law students. Typical issues include burnout, stress, time management and substance abuse. The services are 100 percent free and 100 percent confidential.
Contact NC LAP at 704-910-2310 or 704-892-5699, or by clicking here.
Both organizations have qualified professionals available to respond to your needs 24/7.
BarCARES for Charlotte School of Law
BarCARES is a no-cost, short-term intervention program available to students and faculty at Charlotte School of Law. The goal is to help individuals cope with immediate problems and find resources for longer term assistance.
Counseling is not limited to mental health problems but covers an array of issues affecting overall quality of life, including:
Anxiety disorders
Stress management
ADHD
Depression
Substance abuse
Addictions
Career counseling
Financial issues
Crisis intervention
Student coaching
Time management
Services are provided through HRC Behavioral Health & Psychiatry and their subcontractors in the Charlotte and Mecklenburg County region.
A key aspect of the program is confidentiality. If you use BarCares, no one will know but you and anyone you choose to tell. Referrals to providers outside your local area are possible.
NC Lawyer Assistance Program
NC LAP is a program run by the NC State Bar that has been around for nearly 40 years. It provides mental health and substance abuse assistance to lawyers statewide. It has a staff consisting of a director, three clinicians and two office administration/special projects personnel. It also relies on a cadre of dedicated, trained lawyer and judge volunteers throughout the state.
NC LAP offers services tailored for law students suffering from stress, depression, insomnia or other medical problems. The program can also help Charlotte Law students who are worried about their future, experiencing financial concerns or are unsure what steps they should be taken.
To find out how NC LAP can help, call 704-910-2310 or 704-892-5699, or send an email through its website.
Sources: