Free Online Classes for Managing Your Office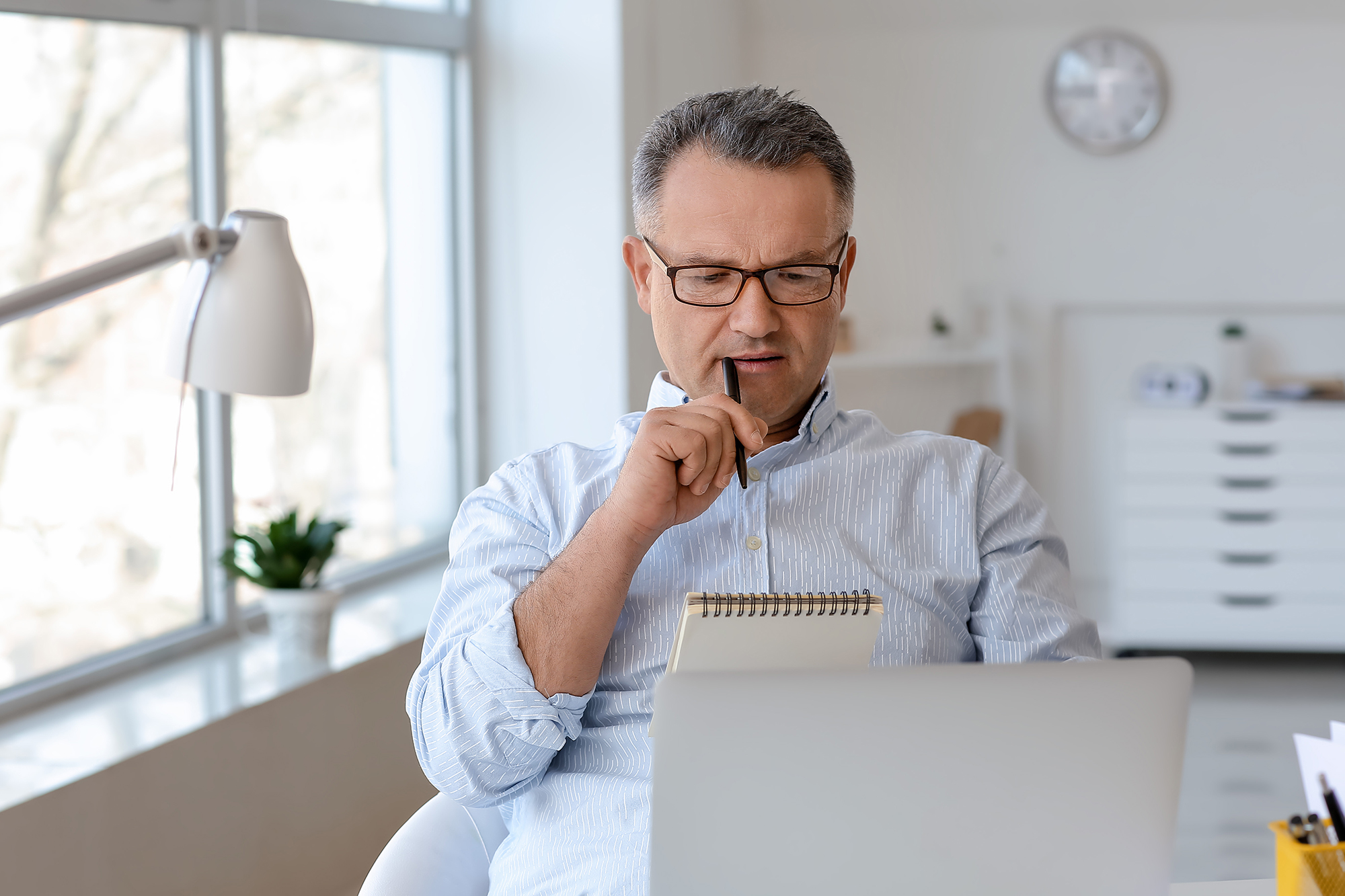 Want to make your vacation time more productive?
While relaxing on the beach or hiking in the mountains, consider taking a free, online course to improve your law office HR and management skills.
Self-study courses from colleges, nonprofits and private companies offer a range of classes on communication, soft skills and conflict resolution – all free.
Below are some management courses recommended by business writer Jamie Johnson and the U.S. Chamber of Commerce.
Lawyers Mutual is here for you at every stage of your law career: from your first day on the job to your last day before retirement. Our Byte of Prevention blog features industry news, tips and valuable links on everything from work-life balance to winding down your practice. Our email newsletter "Practice Reimagined" brings cutting-edge insights straight to your in-box. And our skilled team of underwriters, claims counsel and risk management professionals are by your side when you need us most. Lawyers helping lawyers. It's who we are, and it's what we've been doing since 1977.
Seven Free Online Classes to Boost Management Skills
The following list is courtesy of Jamie Johnson and the U.S. Chamber of Commerce. Most of the courses are free to audit but charge a fee if you want a certificate of completion.
Coursera: Conflict Resolution Skills. This four-hour, self-paced course is offered through the University of California, Irvine. It teaches listening and communication skills and provides a template for creating an effective conflict resolution plan for your law office. The course uses videos, practice quizzes and peer feedback.
Alison: What Great Leaders Do. This class, taught by a management science professor at Stanford University, lays a groundwork for excellent leadership. It takes between ninety minutes and three hours to complete. One feature: the class offers tips on dealing with toxic employees.
Harvard University: Exercising Leadership: Foundational Principles. This Harvard self-paced class lasts four weeks and takes two to three hours weekly. Learn how to build trust with your employees and navigate change.
Coursera: Fundamentals of Management. "By the end of the class, you'll understand the difference between managers and leaders and be able to describe the five functions of management," according to the U.S. Chamber of Commerce. "The class also teaches valuable time management skills, how to set SMART goals and the power of building a network."
Udemy: Time Management for Professionals and Entrepreneurs. This free course takes only an hour and teaches you how to be more productive and have better work-life balance.
Alison: Communication Skills: Persuasion and Motivation. Improve your practical communication skills and learn the difference between persuasion and manipulation with this class, which takes between ninety minutes and three hours to complete.
HubSpot Academy: Grow Your Training Skills. This two-hour class teaches the basics of employee training, and it will show you to implement a training program for your firm.
Source: Top Free Online Classes for Managers (uschamber.com)
Why choose Lawyers Mutual for your financial protection? One reason is experience. Lawyers Mutual has been in business since 1977 and insures more than 8000 lawyers in North Carolina. We've been providing continuous protection from professional liability to NC lawyers longer than any other insurance company. Another reason is stability. The company's financial strength is absolute. Since 1999, Lawyers Mutual has paid dividends fourteen times, with more than $8 million dollars returned to policyholders since 2011. Want even more reasons? Visit our website, give us a call, or ask a colleague why Lawyers Mutual is the smart choice for liability coverage.