Floodgates Open on Unpaid Intern Lawsuits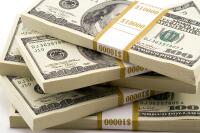 Litigation involving unpaid interns is emerging as a new employment practice niche.
A growing number of students and others who worked as interns without getting compensation are lawyering up and suing their "employers" under the Fair Labor Standards Act.
And they are winning.
In the latest case, PBS talk show host Charlie Rose and his production company agreed to pay about $110,000 to settle a lawsuit brought by former unpaid interns. The settlement was approved by a New York judge.
This is from Reuters:
In the so-called glamour industries of film, publishing and other media, unpaid internships are standard. The cost-saving practice has spread to other businesses, prompting experts to predict that litigation in more traditional fields could be next.

In the Charlie Rose case, former intern Lucy Bickerton filed a class-action lawsuit in March 2012 alleging that she and other interns of the Charlie Rose Show worked without pay for an average of six hours a day for several of days a week over the course of a semester.

The settlement grants each eligible intern who submits a claim form $110 for each week worked up to a maximum of 10 weeks, the average length of an academic semester internship.

The Rose settlement follows a June ruling by a federal judge in Manhattan that former production interns for the Fox Searchlight Pictures film "Black Swan" were employees by any other name – and thus should have been paid.
Employment law experts say the floodgates are open.
Similar lawsuits have been filed by former interns against Atlantic Records, W Magazine, the website Gawker, Fox Soccer Channel, Nickelodeon,  Conde Nast and Warner Music. Most recently, NBC Universal has been sued for allegedly stiffing interns on Saturday Night Live and other shows.
Typically, the plaintiffs allege they failed to receive minimum wage and other employee benefits.
Some of the lawsuits have set out criteria for determining whether an intern should be paid. In the Black Swan litigation, for instance, a key finding was that the efforts of the interns provided "immediate value" to Fox and therefore should have been compensated.
"All professionals who retain interns to supplement their workforce now face increased risk of liability," according to Professional Liability Matters. "Employers should take stock of their intern programs and examine whether it provides an educational component. [U]npaid internships that are not accompanied by a bona fide training program could place firms and other organizations at increased risk of suit."
Jay Reeves a/k/a The Risk Man is an attorney licensed in North Carolina and South Carolina. Formerly he was Legal Editor at Lawyers Weekly and Risk Manager at Lawyers Mutual. He has no unpaid interns. Contact jay.reeves@ymail.com, phone 919-619-2441.
Sources: