Firm Hit With $5 Million Malpractice Verdict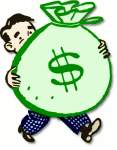 A law firm in Michigan has been socked with a verdict of nearly $5 million for giving a pair of clients faulty legal advice about a pension plan.
The firm's advice on whether their clients faced exposure for the underfunded plan was "flatly wrong," according to plaintiff's counsel in this Bloomberg News article. The jury in the federal court case concluded that this mistake caused the plaintiffs' financial losses.
In an interesting twist, the parties never executed a written engagement agreement. Because of that, the firm tried without success to argue that no attorney-client relationship was created.
Back in June, a U.S. District Court judge ruled that there were factual issues of causation and damages, which paved the way for the week-long trial in October.
The case is Cohen et al. v. Jaffe Raitt Heuer & Weiss PC et al (2:16-cv-11484, U.S. District Court for the Eastern District of Michigan).
What is Our Exposure?
The plaintiffs were a pair of private equity fund directors who specialize in buying and turning around distressed businesses. In 2012, they approached the law firm regarding the acquisition of a manufacturing company. 
Specifically, they sought advice on their exposure for the company's underfunded pension plan. They also asked the firm to structure a deal so they would avoid liability for withdrawal from the pension. The firm made suggestions, which the clients followed.
However, the financial circumstances of the purchased company continued to worsen, according to Law360, and the clients had to invest additional millions in support of a new entity.
Ultimately, the clients found themselves on the hook for $3.9 million in pension withdrawal liability and other losses. They sued the firm for malpractice, saying they would not have done the deal if they'd gotten better advice, according to Law360.
The jury awarded damages of $4.95 million.
Three Risk Management Takeaways
Here are three lessons to be learned from this case:
The bigger the case, the bigger the malpractice exposure. When the subject matter involves million of dollars, it is important to go the extra mile and make sure your advice is rock-solid.
Even big firms make mistakes. The defendant in Jaffe was a 100-plus member law firm that handles defense litigation for some of the nation's largest companies.
Make sure you're covered. Having professional liability coverage will help you sleep better at night.
Sources: