Fake Online Reviews Can Lead to a Lawsuit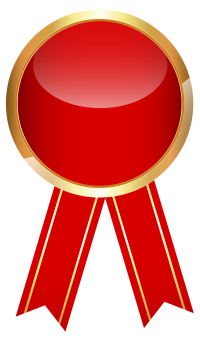 We all like getting good reviews.
And in this world of social media – with sites like Yelp, Avvo, Google – feedback has never been more important. Great reviews from happy clients can boost a practice. Bad reviews from unhappy ones can do just the opposite.
But do not be tempted to write a glowing critique of yourself – or to encourage someone in your office to do so 
It might get you sued for fraud.
That's what happened in California, where Yelp has filed a lawsuit against a bankruptcy law firm in San Diego for allegedly puffing up its profile with fake testimonials. The pleadings accuse employees and friends of the firm of posing as actual clients and posting swooning but spurious statements like "this firm seriously rocks!" and "puts the smack down on creditor harassment!"
The complaint alleges breach of contract, intentional interference with contract, unfair competition and false advertising.
Bogus Law Firm Praise Spurs Lawsuit
This is from Front Page News:
[O]ne employee, who used an e-mail address associated with the firm's website to register his account, wrote a two word review in Sept. 2010, saying only that the firm "Exceeded expectations" and giving it a five-star rating.

A former office manager for the firm is alleged to have created a profile specifically for the purpose of writing a five-star review that raved about the helpful staff, and how the firm provided a "pain-free bankruptcy experience."

"I am now back on my feet again financially thanks to the firm," concludes the review.
There was just one catch: the "pain-free" petitioner never actually filed for bankruptcy.
Yelp claims at least four positive reviews were sent from phony accounts from the same office computer in the span of one hour. One breathless testimonial came from a woman who later married an attorney at the firm. And pals at friendly firms set up fake accounts to post nice comments about each other.
Of course, like all stories, this one has another side.
The firm says the lawsuit is nothing more than retaliation because it hauled Yelp into small claims court a while back. We'll have to wait and see how this one plays out.
Meanwhile, rather than writing fictional praise about how wonderful you are, how about focus on doing a great job for your clients. Earn a stream of legitimate raves and accolades. Then watch the new business come pouring in.
Jay Reeves a/k/a The Risk Man is an attorney licensed in North Carolina and South Carolina. Formerly he was Legal Editor at Lawyers Weekly and Risk Manager at Lawyers Mutual. He wrote the short story "Nylon and Steel" that appears in the latest N.C. Bar Journal. Contact jay@lawyersmutualnc.com, phone 919-619-2441.
Sources: