Failure to Disclose a Health Problem Could Be Malpractice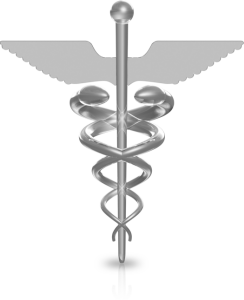 Say you have a serious – perhaps even life-threatening – medical condition. Do you have an ethical obligation to disclose it to your clients? Does that duty extend only to cases that have strict time deadlines?
And if you keep your health a secret, might you be exposing yourself (and by extension, your law practice, partners and estate) to professional liability?
These questions surfaced in the recent New York case of Cabrera v. Collazo.
There, a lawyer was engaged to represent a client in a wrongful death case. Before the lawsuit was filed, the attorney was diagnosed with cancer and died. Eleven days later, the statute of limitations in the wrongful death claim lapsed.
You can guess what happened next. That's right, the client sued the attorney's estate for malpractice.
In a first-impression ruling, the Supreme Court of New York Appellate Division held that the plaintiff had stated a prima facie claim of legal malpractice.
From Professional Liability Matters:
[T]he executors of the attorney's estate asserted a defense that the attorney could not be held liable for malpractice because he died prior to the expiration of the statute of limitations. In rejecting this defense, the court noted that the attorney knew, or should have known, that his terminal illness presented the immediate risk that his ability to represent his client's interests might be impaired.

The court framed the issue as one of foreseeability. Accordingly, attorneys are not obligated to disclose common, less serious ailments so long as the attorney reasonably foresees that the condition will not negatively impact the representation. In the foregoing scenario, the dire diagnosis seems to support the court's conclusion but there are other instances when the attorney's duty is not so clear.
I know of no North Carolina ethics opinions, disciplinary actions or malpractice cases precisely on point. But I'm guessing practicing attorneys face this sort of issue – perhaps under less dramatic circumstances – all the time. Let's take a closer look. 
A Duty to Disclose A Terminal Illness?
In general terms, our ethical rules require us to:
Keep our clients reasonably informed.
Communicate meaningfully with them.
Give them sufficient information to participate intelligently in their cases.
Represent them diligently.
Given these obligations, it is clear that disclosure of personal information is sometimes not only appropriate but required. For example, if you're planning to take a year off to backpack across Europe, you'll probably want to let your clients know.
Health issues – which are intensely personal and unpredictable – are a trickier matter. Here's how a pair of commentators parsed the New York case:
"Cabrera clearly puts attorneys on notice of a potential need to communicate serious health issues to their clients," according to Brett Scher and Amanda Griner in Law360. "At a minimum, this case indicates that attorneys diagnosed with terminal cancer may be required to disclose this fact to his/her clients…. However, a substantial question remains as where this line is drawn. For example, do other potentially life-threatening illnesses, such as high blood pressure, high cholesterol, or diabetes, carry this burden? The only potential 'escape valve' from this strict burden appears to be the court's note that there might not be any liability if the 'final episode of illness was sudden, unanticipated and completely debilitating."
Communication is Key
New York and North Carolina have a similar Rule of Professional Conduct 1.16, which requires an attorney to decline new cases and withdraw from pending matters when "the lawyer's physical or mental condition materially impairs the lawyer's ability to represent the client."
The ruling in Cabrera seems to extend the reach of this rule by "creating a duty to disclose terminal or life-threatening illnesses even before the illness materially impairs the representation," write Scher and Griner.
Most problems can be avoided by clear and consistent client communication.
Another tip: make sure your firm has a succession plan to cover an attorney's death. The lack of such a plan was a factor in the court's decision in Cabrera.
Risk-Free Rhetoric: "Superstitions? I only have one. I think it's unlucky to be behind at the end of the game." - Duffy Daugherty, former Michigan State Football Coach
Jay Reeves a/k/a The Risk Man is an attorney licensed in North Carolina and South Carolina. Formerly he was Legal Editor at Lawyers Weekly and Risk Manager at Lawyers Mutual. Contact jay.reeves@ymail.com.
Sources: