Evolve Law Comes to Duke Law September 29: See Disruption, Innovation and Revolution In Action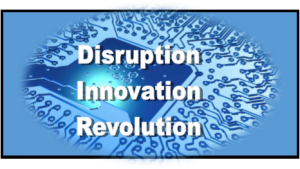 Technology has shaken up the legal industry and continues to change the way legal professionals navigate the profession. For some, new legal technology is exciting, while others find it to be a bit overwhelming. How long does it take to change the way you look at legal technology? Five minutes.
Duke University School of Law is hosting Evolve Law's legal innovators showcase. If you're interested in learning what's new in legal tech and how technology will affect the future of law; this program is for you!
Come hear new ideas from LegalTech innovators and thought-provoking Darwin Talks from experts. In just five minutes, each presenter will share their ideas about where technology for law is heading.
Lawyers Mutual is a proud sponsor of this event, which will be held on Thursday, September 29th from 5:30-9:00pm. Whether you've been practicing law for years or still in law school, this event will provide great insight into the future of law. Law students can attend this event at no cost and general public admission is $10.
The technology wave will continue to rage on. Equip yourself with the tools and information you need to ride the wave of transition.
For more information click here.