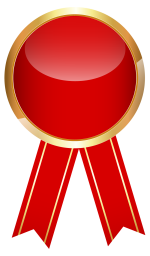 Prior to working in the legal industry, I spent 4 years working in the mutli-family housing industry for a property management company. I was responsible for marketing and I enjoyed coming up with new (and budget-friendly) ways to market our properties. One day, it hit me!
I drafted a letter to distribute to local businesses introducing our apartment community and offering to waive application fees for their employees. I also asked if they had flyers, menus, sales papers and business cards we could include in our new move in welcome packets. I had struck gold. The response was overwhelming.
Instead of going into businesses handing out our floorplans and pricing sheets, I was offering something and in return giving them a chance to promote their business. What does this have to do with you and your firm?
It's simple.
When we work together, everybody wins. While you won't be collecting menus and sales papers;  you can identify businesses and organizations that you can build relationships with. If you're an attorney that handles a lot of DWI/DUI cases, you can connect with local high schools and offer to speak to students especially around prom season. Seeking opportunities such as this does several things:
1)      Gives you an opportunity to give back and have a positive impact on the community.
2)      Gives you an opportunity to promote your firm. During your talk with students, provide them with statistics on drunk driving and cases you've dealt with. You can provide branded pens and notepads as well.
3)      Gives you an opportunity to develop your personal brand.
Marketing is all about relationships. Building relationships grants you access to people you may not typically come into contact with. For example, those students you speak with will go home and hand off business cards and magnets to their parents while sharing the information you shared with them.
Seek organizations that you can build mutually beneficial relationships with. Lawyers Mutual feels strongly about building relationships which is evident in the establishment of our Community Boards and our Student Resource Center. Our Community Boards give us an opportunity to build and maintain relationships and create brand ambassadors which helps us better serve our insureds. Our Student Resource Center has given us the opportunity to connect with the future lawyers of NC through various campus programs and speaking engagements.
There's such a wealth of knowledge and opportunity around us but we often miss out. Are there organizations or businesses that you can connect with? Take a minute and give them a call or send an email. 
Monisha Yowell is the Marketing Coordinator for Lawyers Mutual. Monisha connects Lawyers Mutual with our insureds and the legal community through the use of social media. You can reach Monisha at 800.662.8843 or monisha@lawyersmutualnc.com.