Even Celebrity Superlawyers Worry About Conflicts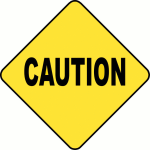 The malpractice and ethics woes of Gloria Allred show the importance of avoiding even the appearance of a client conflict of interest.
The celebrity lawyer is being sued by a former client – television weatherman Kyle Hunter – who says she botched his employment discrimination case against CBS while pitching her own reality-show deal to the same network.
"Allred has spent her career more focused on winning press conferences than winning cases," the suit alleges. "In this case, Allred sandbagged her client to serve her personal pecuniary interests, her penchant for public fame, and to protect the malfeasance of her media allies. Allred needs to spend less time in front of a TV camera, and more time in an ethics library."
After losing his case against CBS – which alleged the network discriminated against him in favor of youthful, attractive female broadcasters – Hunter said his reputation was ruined and that he was left with legal bills approaching seven figures.
State Bar v. Celebrity Superlawyer Allred accuses Hunter of a "shakedown" attempt. She says he signed a consent waiver, which he acknowledges. Her law firm released the following statement:
"Mr. Hunter has been threatening to sue our law firm for approximately one year in an attempt to get our law firm to pay him money which he is not entitled to. We represented Mr. Hunter vigorously and with devotion and with the utmost integrity. We advanced his case through all the courts in California, including two attempts to have his case heard in the California Supreme Court. He has no valid claim against our law firm or its partners and we will pay him nothing for his worthless claims. We will vigorously defend ourselves and we believe that we will prevail."
It appears the State Bar of California is also looking into Allred's conduct. LawNewz.com has reported that a complaint has been forwarded to the State Bar's Enforcement Unit for investigation and possible prosecution.
3 Key Provisions of Rule 1.8 Conflict of Interest – Current Clients
· Media rights. Rule 1.8 (d) Prior to the conclusion of representation of a client, a lawyer shall not make or negotiate an agreement giving the lawyer literary or media rights to a portrayal or account based in substantial part on information relating to the representation.
· Compensation from another source. Rule 1.8(f) A lawyer shall not accept compensation for representing a client from one other than the client unless: (1) the client gives informed consent; (2) there is no interference with the lawyer's independence of professional judgment or with the client-lawyer relationship; and (3) information relating to representation of a client is protected as required by Rule 1.6.
· No limitation of liability for malpractice. Rule 1.8 (h)(1): A lawyer shall not make an agreement prospectively limiting the lawyer's liability to a client for malpractice unless the client is independently represented in making the agreement.
Sources: · Law.Newz http://lawnewz.com/high-profile/exclusive-celebrity-attorney-gloria-allred-sued-by-tv-client-for-fraud-legal-malpractice/ · Variety http://variety.com/2017/tv/news/gloria-allred-malpractice-kyle-hunter-1202456248/