Employment Lawyer Slapped with $5 Million Suit for Bad Advice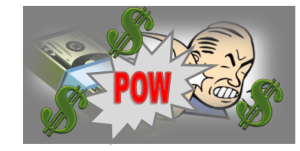 Most legal malpractice claims stem from mistakes like missing a deadline or misfiling a pleading.
But sometimes lawyers get sued for giving faulty advice.
Take, for instance, a case in Illinois, where the Chicago Teachers Union and one of its staff attorneys have been sued for $5 million by a former teacher who says the lawyer botched her job dismissal proceeding.
The teacher was a tenured special education instructor with the Chicago Public Schools earning $70,000 per year. After unspecified disciplinary charges were brought against her, the CPS moved to fire her for cause, according to court documents.
The union assigned her an attorney, who allegedly advised her to resign her position immediately. This was so even though she said she made it clear that she wanted to appeal her dismissal. By quitting, she lost procedural rights she would have otherwise had as a tenured teacher.
The crux of the complaint: the lawyer assured her that resigning would not hurt her appeal, which turned out not to be true.
Poor Representation
As with most legal malpractice claims, the plaintiff in this case had other beefs as well, including allegations that her lawyer:
Did not adequately represent her in the proceedings;
Failed to conduct pretrial discovery;
Failed to cross-examine adverse witnesses;
Failed to advise her of an alleged conflict of interest between him and the union.
"She alleged the CTU neglected to tell her [the lawyer's] representation would be primarily on behalf of the CTU and that [the lawyer] was not knowledgeable in certain important aspects such as resignations, leading him to 'improperly' advise her to resign," according to the Cook County Record.
She added the union as a defendant because she said it had an independent duty to advise her of any conflict of interest. She also said it should have told her the lawyer had certain "shortcomings and inabilities as an attorney" and might not be up to the job.
The client says because of the defendants' negligence she lost her job, as well as the right to appeal the decision sustaining her dismissal. This cost her benefits and salary, according to the complaint, including retirement pay she would have otherwise gotten as a tenured teacher.
What steps do you take to make sure your legal advice is sound? Send us a comment.
Source: Cook County Record http://cookcountyrecord.com/stories/510660026-fired-cps-teacher-sues-ctu-lawyer-for-legal-malpractice-in-termination-proceedings