Electronic Records Management Is a Hot Practice Niche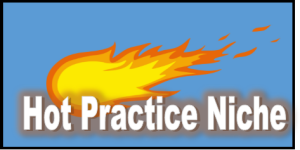 For some lawyers, ediscovery is nothing but a big headache, but for others it's a pathway to lucrative new practice opportunities.
Businesses large and small are clamoring for legal advice on how to handle their electronic records. They're worried about regulatory compliance. They're concerned about confidentiality. They want to know the best practices for retention, storage and production.
And they're willing to pay for good counsel on these topics.
Sixty percent of business managers say they are at least "somewhat worried" about being sued in the next 12 months, according to this survey. Forty percent of them question whether they would be able to adequately respond to ediscovery requests.
The problem is that the scope of ediscovery has expanded far beyond what anyone would have imagined just a few years ago.
"The days when e-discovery consisted of handing over copies of e-mails to address Freedom of Information Act (FOIA) requests, compliance regulations or other legal obligations are over," says this article. "Now, it's just as likely that the process of discovery will also entail coming up with relevant presentations, text messages, social media posts and Internet of Things data."
All of this is discouraging to businesses – especially small ones with limited resources. They're having enough trouble just keeping up with their email. Now they're being asked to turn over data from the office thermostat or company car.
Drowning in Email
Consider email alone. Eighty percent of the survey respondents said they were "well prepared" or "very well prepared" to locate and produce email up to one month old. But only 57 percent said they could locate email older than six months.
And when it comes to information stored in the cloud, it might as well be on Pluto. Only 20 percent expressed confidence they could adequately identify and retrieve data from cloud storage systems.
That challenge is growing. A typical business stored 49 gigabytes of e-mail data per user in 2016, according to the survey. Volume is increasing 18 percent annually, which means within five years that same company will be storing 133 gigabytes of data per user.
That's an Everest of information to sift through, and the mountain is getting higher by the day.
Three Best Practices
The report suggests three best practices for businesses to follow:
Retain only what's necessary and only for as long as necessary. Records should be deleted as soon as they can be safely disposed of. Businesses should have a deletion protocol and a way to account for what was trashed and why.
Be able to rapidly identify suspect or non-compliant content. The key is coming up with a standard procedure for categorizing and dealing with such data.
Manage content to minimize risk. This starts with staff education and training.
"There is a lot at stake for firms that are not ready to respond quickly and appropriately to e-discovery requests," the survey concludes. "Business and IT leaders would be well advised to immediately take a proactive approach to their e-discovery readiness and, in doing so, enable their firm to stay competitive, avoid the consequences of non-compliance and earn the trust and loyalty of clients."
The safest way for businesses to do this is with a good lawyer guiding them. Why shouldn't that lawyer be you?
Sources: