Earn Your LLM From the Comfort of Your Couch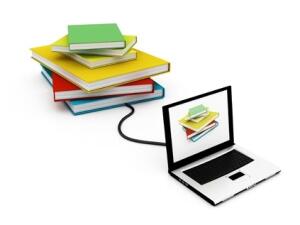 Want to know the best thing for your resume since spell check?
It's an online LLM degree from the University of Alabama School of Law, of course.
At least that's what it said on the postcard I got in the mail the other day. On one side of the 5" x 7" glossy mailer was a color photo of the Assistant Dean for Graduate Programs. On the other side were testimonials from lawyers who had completed the online LLM program: one from Tacoma, Washington, one from Folsom, California, and one from Columbus, Ohio. None were from Alabama – which makes sense, this being distance learning after all.
I hadn't requested the postcard. I don't know why I was chosen as a lucky recipient. I have no connection to the University of Alabama or its law school, and I've only driven through the Yellowhammer State twice, on my way to and from Idaho.
Even so, here it was. An invitation to earn an advanced law degree. This could be my ticket to a brighter professional future!
Law Schools, They Are A' Changing
Almost every day I read an article of some sort about how the landscape of legal education is undergoing a seismic upheaval. And then I reach inside my mailbox and the proof is right there in my hands.
The card said I could apply online. Right here. Right now.
Why wait, I thought? So I went to the UALSL website. There I was told:
"The University of Alabama School of Law offers a flexible, easy way to earn your LL.M. degree…. Earning this degree proves that you received skills-based training from respected professors and practitioners throughout the country, and that you are prepared to be a leader in your field."
Flexible? My middle name. Easy? My other middle name. And who doesn't want to be a leader in my field? I consider myself fully prepared to become one.
Roll, Tide!
I kept reading. I learned I could choose from one of two online LL.M. degree programs:
LL.M. Concentration in Taxation
LL.M. Concentration in Business Transactions
"The practice of law is changing dramatically, and legal education must change with it," says the school website. "Today, it is much more difficult for law graduates to take additional time off to obtain an LL.M. degree. With work and family commitments, and the pressure of student loans, many lawyers desiring an LL.M. are seeking creative alternatives to the traditional on-campus degree program."
The University of Alabama School of Law is a first-rate institution. It boasts many prominent alumni. It hosts the Morris Dees Justice Award and the Harper Lee Prize for Legal Fiction. It is located on Paul "Bear" Bryant Drive.
So you can imagine my excitement to find a "Click Here" button to get the application process rolling. I wouldn't even have to get up from my comfy chair!
Just thirty minutes earlier I had been folding laundry. Now I was mulling whether to choose a master's in taxation or business transactions.
ABA Standards
What does the American Bar Association have to say about online LLM programs like those offered at Alabama and elsewhere?
Not much, actually. From the ABA website:
"Standard 313 of the ABA Standards for Approval of Law Schools states that an ABA-approved law school may not establish a degree program other than its J.D. degree program unless the school is fully approved, and the additional degree program will not detract from a law school's ability to maintain a sound J.D. degree program. The school must obtain acquiescence prior to commencing such a program.  The ABA does not formally approve any program other than the first degree in law (J.D.)."
"ABA accreditation does not extend to any program supporting any other degree granted by the law school. Rather the content and requirements of those degrees, such as an LL.M., are created by the law school itself and do not reflect any judgment by the ABA accrediting bodies regarding the quality of the program. Moreover, admission requirements for such programs, particularly with regard to foreign students, vary from school to school, and are not evaluated through the ABA accreditation process. The ABA reviews these degree programs only to determine whether their offering would have an adverse impact on the law school's ability to maintain its accreditation for the JD program. If no adverse impact is indicated, the ABA 'acquiesces' in the law school's decision to offer the non-JD program and degree."
What are your thoughts on law school online learning? Please share your comments.
Sources:
Jay Reeves a/k/a The Risk Man is an attorney who has practiced North Carolina and South Carolina. Formerly he was Legal Editor at Lawyers Weekly and Risk Manager at Lawyers Mutual. Contact him at jay.reeves@ymail.com