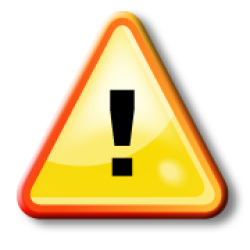 Here's one you don't see every day.
A former Department of Justice attorney in DC has been disciplined for practicing without a law license – and she got away with it for more than 20 years.
The story offers a cautionary lesson for all practicing attorneys.
Two Decades of Unlicensed Practice
Here's how it unfolded:
The attorney was licensed in Ohio.
She took a DOJ job in 1986 and joined the Washington, DC bar.
She let her Ohio bar membership lapse in 1989.
Her DC bar membership became inactive in 1990.
Despite being unlicensed, she continued practicing at the DOJ for more than 20 years.
How could this have happened?
Simple. She toiled in the tall weeds of government bureaucracy, where nobody paid much attention to her.
This is from the ABA Journal:
Because [she] worked in the DOJ's antitrust division and rarely appeared in court, her bar status was not questioned, according to the [Blog of Legal Times], which relies on information in a letter of admonition by District of Columbia bar authorities.
The attorney left the DOJ in 2013 and no longer practices, according to the above sources. She was charged with failure to maintain an active license and providing false information to the DOJ about her status.
She took full responsibility for the lapse, the record shows. No cases or clients were adversely affected. She also had no history of disciplinary problems in either DC or Ohio.
As a result, she received an informal admonition – the lightest possible penalty. The DC Bar Counsel wrote that his office took into consideration "that you took this matter seriously, cooperated with our investigation, and have accepted responsibility for your misconduct."
What about you? Have you paid your bar dues, fulfilled your CLE requirements and done the other things necessary to keep your license current? How about the other attorneys in your firm?
It might be worth taking a moment to find out.
Jay Reeves a/k/a The Risk Man is an attorney licensed in North Carolina and South Carolina. Formerly he was Legal Editor at Lawyers Weekly and Risk Manager at Lawyers Mutual. Contact jay@lawyersmutualnc.com, phone 919-619-2441 
Sources: