Don't Disclose Confidential Info When Trying To Collect a Fee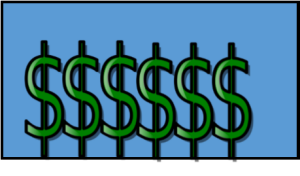 Here's some free risk management advice: if you're trying to collect unpaid fees, don't be overly helpful and give the sheriff confidential information about your client.
You might find yourself being hauled before the State Bar on ethics charges.
"[A] lawyer may not disclose financial information obtained during the representation of a former client to assist the sheriff with the execution on a judgment for unpaid legal fees," says NC State Bar ethics opinion 2016-FE0-4 (adopted January 27, 2017).
2016 Formal Ethics Opinion 4
The opinion arose from an inquiry by a lawyer who hadn't gotten paid in a domestic case. The lawyer notified the client of the State Bar's Fee Dispute program. The client waived participation in that process. The lawyer then filed a lawsuit and obtained a default judgment.
The question was whether the lawyer could disclose the location of the client's bank accounts and account numbers – information acquired during the representation – to assist the sheriff in executing on that judgment.
The State Bar said no. It cited Rule 1.6, which prohibits disclosure of confidential information, and said none of the following exceptions to the rule were applicable:
A lawyer may disclose information to establish a claim or defense on behalf of the lawyer in a controversy between the lawyer and the client.
A lawyer may disclose information to establish a defense to a criminal charge or civil claim against the lawyer based upon conduct in which the client was involved.
A lawyer may disclose information to respond to allegations in any proceeding concerning the lawyer's representation of the client.
A lawyer entitled to a fee is permitted by paragraph (b)(6) to prove the services rendered in an action to collect it. (Comment 12 to Rule 1.6)
"The instant scenario does not fall within the Rule 1.6(b)(6) exception because the action to collect the unpaid legal fees has concluded," according to the State Bar. "Firm has proven the legal services rendered and has obtained a default judgment against Client. The purpose of the exception to the duty of confidentiality having been fulfilled, Firm may not now use Client's confidential information to collect on the judgment. Firm may utilize post-judgment procedures to obtain information about Client's assets without breaching the duty of confidentially set out in Rule 1.6."
Have you taken legal action against a client to collect an unpaid fee? How did it turn out?
Source: NC State Bar https://www.ncbar.gov/for-lawyers/ethics/adopted-opinions/2016-formal-ethics-opinion-4/