Don't Become a One-Hit Wonder in Your Practice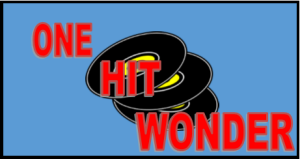 It worked out pretty well for the group Looking Glass to be a one-hit wonder with its 1972 pop tune "Brandy."
The song hit Number One in 1972 – and now 45 years later it's back on everyone's playlist as part of the soundtrack to the film "Guardians of the Galaxy 2."
But if you try doing the same thing, you might wind up on the receiving end of a Bar grievance or malpractice complaint.
Not that you haven't been tempted. Perhaps it was a friend, or neighbor, or in-law. They say they've got a legal question to run by you. Or they want you to write a letter or make a call on their behalf. Maybe they want you to help them get a simple divorce.
The problem is you're a real estate attorney and you've never handled a divorce case in your life. And while ordinarily you would just say no, it's harder to do when it's your best pal or your Cousin Eddie.
Consider another scenario. A potentially lucrative case falls into your lap. It looks like a slam dunk. And though you've never handled anything like it before, all you can see is dollar signs.
And so you say to yourself that just this once – one time and one time only – you'll step outside your comfort zone and take the case.
Warning: don't do it. Otherwise you might become a one-hit wonder.
Dabbling is Dangerous
What we're talking about here is dabbling – and it can be downright deadly.
"Dabbling in a practice area where you have no experience is daunting, as well as dangerous," says Lawyers Mutual. "While it may be tempting to take any client that walks in the door regardless of your knowledge of the practice area, don't underestimate the cost, aggravation and heartache of a bar grievance or malpractice claim."
Lawyers Mutual claims counsel Laura Loyek offers the following pointers to guide you in making an honest assessment of your ability to competently handle the representation:
How complicated is the matter? What are the stakes?
Is this an especially complex or specialized area of practice?
Am I willing to do the preparation and study necessary to competently handle the engagement?
Do I have time to do that preparation and study?
What resources are available to help me acquire the knowledge and skill necessary to handle this matter?
What are the risks of taking this case?
What are the potential benefits?
Is it possible to associate with an experienced practitioner on this matter?
Do I have a colleague or mentor with expertise in the subject who I can contact to brainstorm, discuss strategy, and answer questions?
Still unsure what to do? Call a Lawyers Mutual claims attorney. They'll help you come up with safe solutions.
Your goal, after all, is to have a long and happy career – not be a one-hit wonder.
VH-1 Top 10 One-Hit Wonders
Macarena, Los Del Rio (1993)
Tainted Love, Soft Cell (1982)
Coe on Eileen, Dexys Midnight Runners (1982)
I'm Too Sexy, Right Said Fred (1991)
Mickey, Toni Basil (1982)
Who Let The Dogs Out, Baha Men (2000)
Ice Ice Baby, Vanilla Ice (1990)
Take on me, A-ha (1985)
Rico Suave, Gerardo (1990)
99 Luftbaloons, Nena (1984)
And here is Looking Glass performing their one and only hit Brandy.
Sources: