Do Your Clients Know You're Open for Business?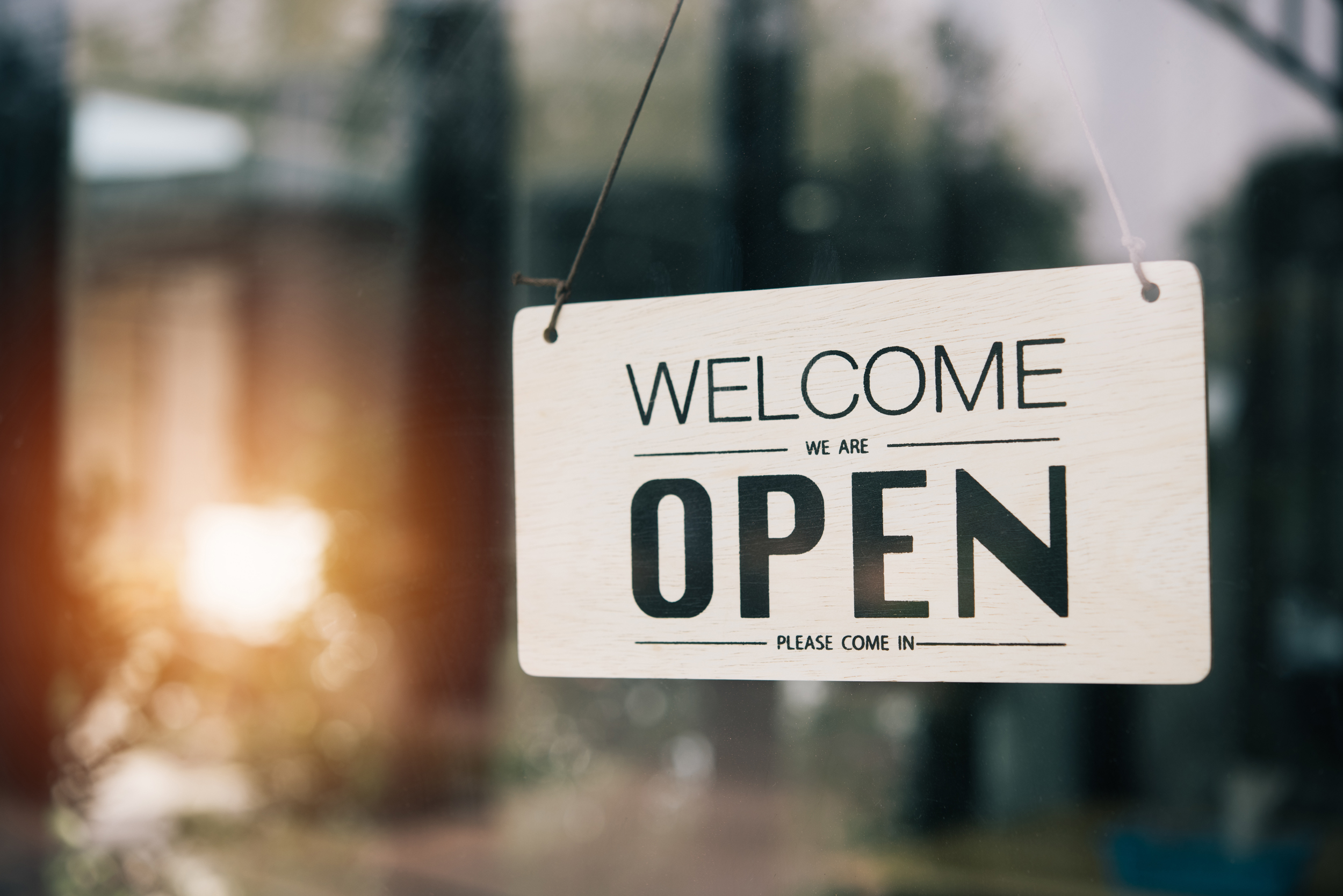 One easy way to keep your practice thriving in these tough times is to simply let people know you're open for business.
And while you're at it, assure them that despite the distractions of COVID, you'll make sure their case gets quick and immediate attention.
Those are two findings from a Martindale-Avvo survey of what clients want from an attorney during the pandemic.
"Nearly a quarter (22 percent) were worried that they might not be able to find a lawyer who was open for business, while more than a third (35 percent) were apprehensive about finding a lawyer who would give close attention to their case in times like these," the survey says. "Speak to these concerns on your website and other platforms—for instance, by detailing how you're addressing the challenges of communicating with clients and moving their cases forward during the pandemic."
Here at Lawyers Mutual, we want to make sure not only that your law firm is open for business, but that it is soaring. To that end, we've launched the newsletter "Practice Reimagined," a digest of news and resources for evolving law practices.
Almost all law offices – 95 percent, according to the Martindale-Avvo survey – are open for business and accepting new clients. But eight out of 10 firms say their revenue has dropped. Many have been forced to cut staff pay or let employees go.
And close to three-quarters think it will take six to 12 months – or even longer – for their practice to return to pre-pandemic status.
Given these harsh realities, what can you do to keep business flowing? Here are five steps you can take right now:
Don't send "Coronavirus Update" eblasts. We're all tired of seeing these appear in our in-box. Instead, send a personalized email, handwritten note or even a greeting card.
Reach out to your referral sources. These include friends, relatives and neighbors. Let them know your doors are open and you're taking new cases. Post this message on your website and social media.
Write on. "That could mean blogging, drafting articles for a local or national publication, or answering Q&Ason an attorney directory site," according to the Martindale-Avvo survey. "Wherever you do it, when you write about your practice area, you put yourself out there as a reliable source on a topic. As you establish trustworthiness and credibility, it becomes easier for potential clients looking for the type of assistance you're offering to find you."
Lean into pro bono. "It makes sense that firms would want to keep busy with legal matters when work may have dried up due to COVID-19, and it is great that clients who cannot afford legal services are getting help from some leading law firms," writes New York attorney Jordan Rothmann for Above the Law. "Pro bono work can help firms increase their profile and build connections with individuals and companies who may be paying clients in the future. This is a win-win situation."
Pick up the phone. Give your current and former clients a call. Have no agenda other than to communicate your concern. Ask how they are doing and if there is anything you can do to help. Let them know the best way to reach you if needed.
Bottom line: if you show your clients that you care for them and are there for them, your business will develop itself.
Jay Reeves is author of The Most Powerful Attorney in the World. He practiced law in North Carolina and South Carolina. Now he writes and speaks at CLEs, keynotes and in-firm presentations on lawyer professionalism and well-being. He runs Your Law Life LLC, a training and consulting company that helps lawyers add purpose, profits and peace of mind to their practices. Contact jay@yourlawlife.com or 919-619-2441.