Divorce Law is Getting Grayer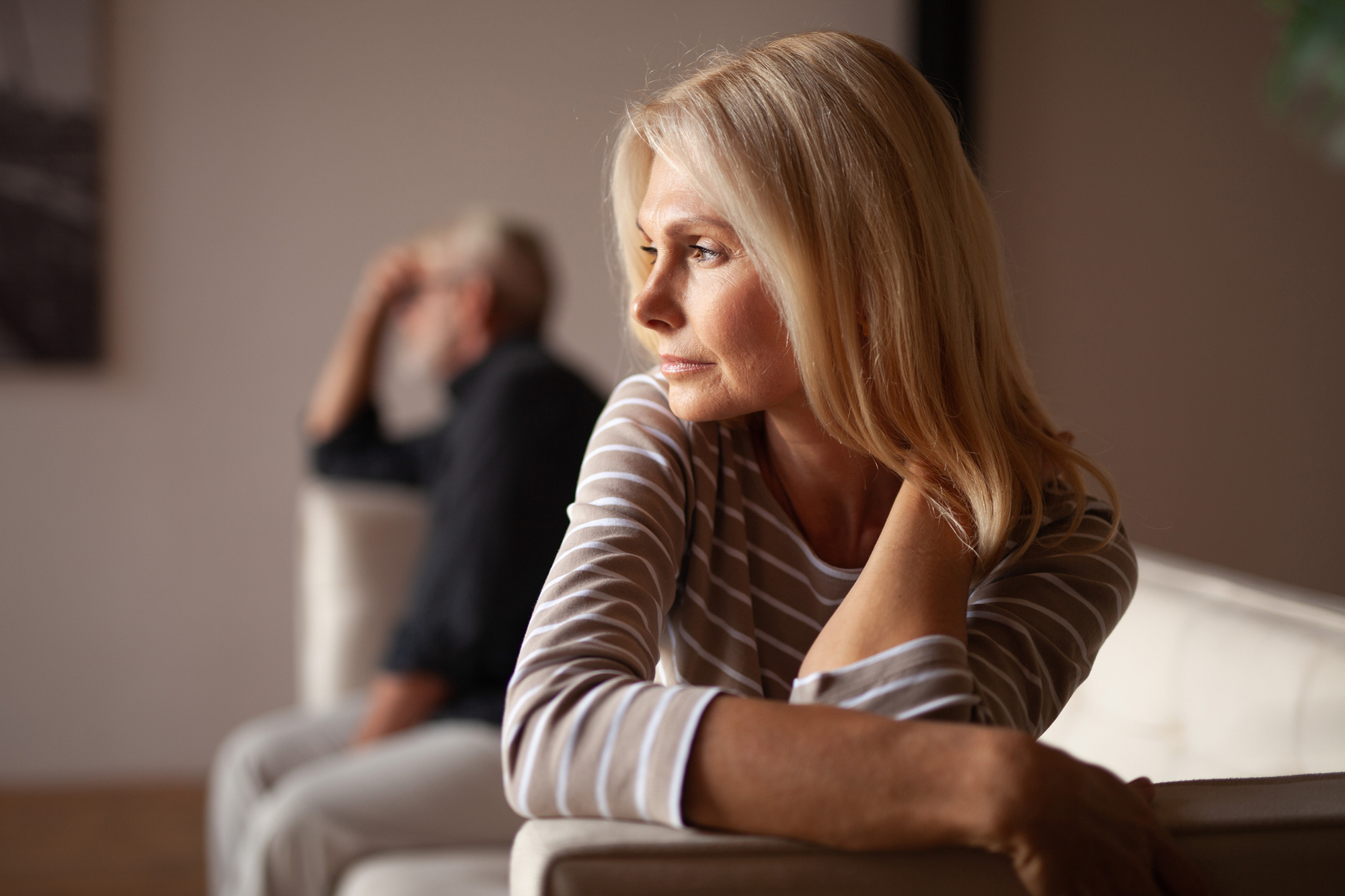 If you practice family law, you might have noticed your clientele is becoming grayer.
That's because the divorce rate for seniors has reached an all-time high, and the consequences are rippling through healthcare, housing and divorce court.
More than one-third of people who file for divorce are 50 or older, according to US statistics. In the two decades from 1990 to 2010, the over-50 divorce rate doubled, causing what observers call a "gray divorce revolution." For those over 65, the divorce rate is still rising.
One direct effect: a record 38 million US adults now live alone.
"The number of older Americans living alone is on the rise," according to CNN. "Nearly 16 million people aged 65 and older in the US lived solo in 2022, three times as many who lived alone in that age group in the 1960s. And as Baby Boomers age, that number is expected to grow even more, raising big questions about the country's future."
The recent celebrity splits of Bill and Melinda Gates and Justin and Sophie Trudeau after many decades together is illustrative of this trend.
"Some older people initiating divorces feel they've simply drifted too far apart from their spouses, while some have suffered abuse or discovered shocking transgressions," says one family law practitioner in the CNN piece. "All of them – including some clients in their 80s – feel like any years of life they have left are too precious to spend with the wrong person."
Read more at National Center for Family & Marriage Research.

What would happen to your law practice if you experienced a medical emergency? Who would take care of your clients? What if a key partner dies unexpectedly? What would happen to the firm? If you aren't sure of the answers to those questions, HELP is available. Lawyers Mutual has assembled a rapid response team to Handle Emergency Legal Problems. Led by our in-house claims attorneys and outside counsel, our team has the training and resources to guide you through difficult professional times. Lawyers Mutual HELP will assess your crisis situation and work with you to craft a workable plan for moving forward. Since 1977, Lawyers Mutual has been there for our insureds and their clients. We have provided professional liability protection for NC lawyers longer than any other insurance company. Want to learn other ways Lawyers Mutual can HELP your practice? Visit our website, give us a call, or drop by our office. You'll see why Lawyers Mutual is the smart choice for liability coverage in North Carolina.
Sharp Rise in Gray Divorces
Here are some takeaways from the CNN article, "More Baby Boomers are living alone – one reason is 'gray divorce.'"
The pandemic and its attendant stressors are believed to have accelerated senior divorces.
Some family lawyers prefer the term "silver splitters," which suggests the benefits of a fresh start, regardless of age.
In the first few years after divorce, about half the silver splitters are still living alone, while the other half have remarried or found a new life partner.
The trend is expected to continue as Baby Boomers reach their twilight years.
Research shows that people living alone have higher levels of loneliness, which increases with age.
Research also shows significant health consequenceslinked to loneliness and social isolation.
Source: More Baby Boomers are living alone. One reason why: 'gray divorce' | CNN
For close to half a century, Lawyers Mutual has been the smart choice for professional liability coverage for North Carolina attorneys. We cover the state from Murphy to Manteo. We insure large firms, solo practitioners and everyone in between. We help new lawyers enter the profession with confidence, and we help keep seasoned veterans safe and successful. The numbers speak for themselves. Lawyers Mutual has been in business since 1977, making us the only insurance carrier to provide continuous protection over that period. Today we insure more than 8000 lawyers in North Carolina. Most of them will stick with us until they retire. Why? Because they know we are here for them today and will be here tomorrow, bringing protection and peace of mind in turbulent times. Visit our website, give us a call, or ask a colleague why Lawyers Mutual is the smart choice for liability coverage.