Dishing Dirt on Lawyer Disbarments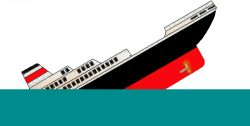 It is an accepted fact of legal journalism that the most popular sections of a law publication are the obituaries and disciplinary actions.
Death and disbarments. That's what sells. We can't wait to find out who's dead and who's in trouble.
Which is why the Legal Profession Blog holds such fascination.
Think of it as the TMZ of blawgs.
The editors are all law professors with an obsessive interest in lawyer ethics, licensing and discipline. Their site compiles cases of lawyer misconduct and malpractice from all 50 states.
I've never met any of these law profs but I'll bet they're a blast at happy hour. Imagine the stories!
Following is a sampling of some of their recent case reports:
Plain or peanuts? A disciplinary complaint filed against an Illinois attorney alleged two criminal convictions – one for walking into a store and eating M&Ms without paying for them.
Dear old Dad, Part 1. A bar applicant in Ohio was denied admission for, among other things, suing his father over trusts funded from his mother's inheritance.
Still alive and suing. A New Jersey lawyer who provided legal services for a business called, "I've Got You Covered – Associates On the Go!" was reprimanded. The problem: she had retired from practice in 2004.
Working overtime. A Massachusetts attorney was suspended for four years for overbilling public agencies in two states for court-appointed services to indigent children. He was found to have submitted "inaccurate, and greatly inflated, and/or simply false" billing statements over a period of years. He reportedly billed 3,642.5 hours in 2008 and 3,826.25 in 2009. That averages out to roughly ten hours a day every day, including weekends and holidays.
Dear old Dad, Part 2. A judge in Alabama was reprimanded and censured after dismissing a speeding ticket issued to his son. The dismissal occurred outside of regular court and without notice to the prosecutors or the presence of the son.
Okay, here's what really happened. A law graduate was denied admission to the Ohio Bar in part because he failed to disclose 14 traffic citations on his application, including driving on a suspended license. He gave four different explanations for his failure to disclose.
From Superlawyer to suspended. A Pennsylvania attorney with a "Superlawyer" designation agreed to a 30-month suspension based on a number of stipulated ethical violations, including dishonesty in providing access to his firm's Westlaw account to a friend.
Oh, you mean that Will. An attorney in Kansas was suspended for one year for misconduct in a probate matter. He filed a pleading that claimed the decedent left no Will, although he had a copy of it in his file.
Wearing lots of hats. An Arkansas attorney was reprimanded for conflict in interest in an adoption case. The attorney represented the birth mother, the newborn child (as court-appointed temporary guardian) and the couple seeking the adoption. She also had a personal conflict of interest.
Two timer. A New York lawyer was suspended for six months for bigamy.
Dear old Dad, Part 3. A Louisiana lawyer was suspended for twice forging her late father's signature on documents transferring the title of a 1995 Dodge Neon to her name.
The authors of the Legal Profession Blog use a breezy, police-blotter style to report legal misdeeds and malfeasance. But I don't think they're making light of attorney misconduct or trying to ridicule the defendants.
They're ethics experts, after all. What they're doing is giving us vivid, real-life examples – sometimes humorous, sometimes poignant – of how a momentary lapse of reason can lead to permanent problems.
Source: Legal Profession Blog http://lawprofessors.typepad.com/legal_profession/
Jay Reeves a/k/a The Risk Man is an attorney licensed in North Carolina and South Carolina. Formerly he was Legal Editor at Lawyers Weekly and Risk Manager at Lawyers Mutual. He has never appeared in Legal Profession Blog. Contact jay.reeves@ymail.com, phone 919-619-2441.