"Dirty" Dozen Tips to Keep Your Real Property Practice Clean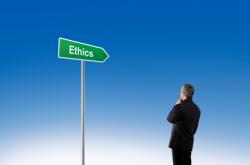 Following are 12 tips to keep your practice safe and profitable:
            1. Don't dabble. Real property law is no place for the dabbler. It is not only unwise but unethical to accept a real property case unless you know what you're doing. According to Rule of Professional Conduct 1.1: "(a) A lawyer shall not handle a legal matter which the lawyer knows or should know he or she is not competent to handle without associating with a lawyer who is competent to handle the matter. Competent representation requires the legal knowledge, skill, thoroughness, and preparation reasonably necessary for the representation. (b) A lawyer shall not handle a legal matter without preparation adequate under the circumstances."
            2. An honest mistake will not get you disbarred. "A lawyer who makes a good-faith effort to be prepared and to be thorough will not generally be subject to professional discipline, although he or she may be subject to a claim for malpractice. For example: a single error or omission made in good faith, absent aggravating circumstances, such as an error while performing a public records search, is not usually indicative of a violation of the duty to represent a client competently." Rule 1.1, Comment 7
            3. But repeated mistakes might warrant discipline. "Repeated failure to perform legal services competently is a violation of this rule…. This pattern of behavior does not have to be the result of a dishonest or sinister motive, nor does it have to result in damages to a client giving rise to a civil claim for malpractice in order to cast doubt on the lawyer's ability to fulfill his or her professional responsibilities." Rule 1.1, Comment 8
            4. Supervision is key. Perhaps more than any other type of practice, real property practices depend on proper supervision. And this is not just a good idea – it is an ethical obligation. Rule 5.1 requires attorneys to supervise associates, and Rule 5.3 requires supervision of nonlawyer staff. The rule applies to secretaries, investigators, law clerks, interns and paraprofessionals. "A lawyer should give such nonlawyers appropriate instruction and supervision concerning the ethical aspects of their employment, particularly regarding the obligation not to disclose information relating to representation of the client, and should be responsible for their work product." Rule 5.3
            5. Avoid the unauthorized practice of law. The "practice of law" is defined in G.S. 84-2.1 as: "[P]erforming any legal service for any other person, firm, or corporation, with or without compensation, specifically including the preparation or aiding in the preparation of deeds, mortgages, wills, trust instruments, inventories, accounts or reports of guardians, trustees, administrators or executors, or preparing or aiding in the preparation of any petitions or orders in any probate or court proceeding; abstracting or passing upon titles …."
            6. Don't allow rubber-stamping. It is unethical to allow your staff to search titles without proper supervision and to rubber-stamp your signature on title certificates. "By directing and allowing non-lawyers in his office to stamp his signature on title certifications based on title search, abstracts and other information that he did not personally review, [the lawyer] … failed to have in effect measures giving reasonable assurance that the conduct of non-lawyers in his office was compatible with his professional obligations." North Carolina State Bar v. Robbins, 00 DHC 20.
            7. Create a good ethical vibe in the office. "[T]he ethical atmosphere of a firm can influence the conduct of all its members." Rule 5.1, Comment 2
            8. Report any trust account misappropriation to the State Bar. See Rule 5.3. Prompt and complete disclosure will mitigate damage and avoid ethical aggravation.
            9. Review the State Bar's "Guidelines for Use of Non-Lawyers in Rendering Legal Services." Among the guidelines: A lawyer shall not permit an assistant to engage in the practice of law. Nonlawyers should disclose their status to clients. Nonlawyers should receive training. Lawyers shall maintain relationship with clients. Freelance paralegals must be supervised.
            10. Maintain your trust account properly. Review Rule 1.15-3 for the specific requirements. The State Bar's auditing office reports that a majority of audited firms fail to reconcile their trust accounts according to the rules.
            11. Know about 2002 Formal Ethics Rule 9. Delegation to Nonlawyer Assistant of Certain Tasks Associated with a Residential Real Estate Transaction. "A lawyer assistant supervised by a lawyer may identify to the client who is a party to such a transaction the documents to be executed with respect to the transaction, direct the client as to the correct place on each document to sign, and handle the disbursement of proceeds for a residential real estate transaction, even though the supervising lawyer is not physically present."
            12. Ask for help if needed. Few areas of practice are as stressful and emotionally demanding as real property law. If you find yourself at loose ends, contact BarCARES (1-877-394-2271) or the State Bar's Lawyers Assistance Program (1-800-720-PALS). Both are confidential.