Deluge of COVID-19 Lawsuits Are Being Filed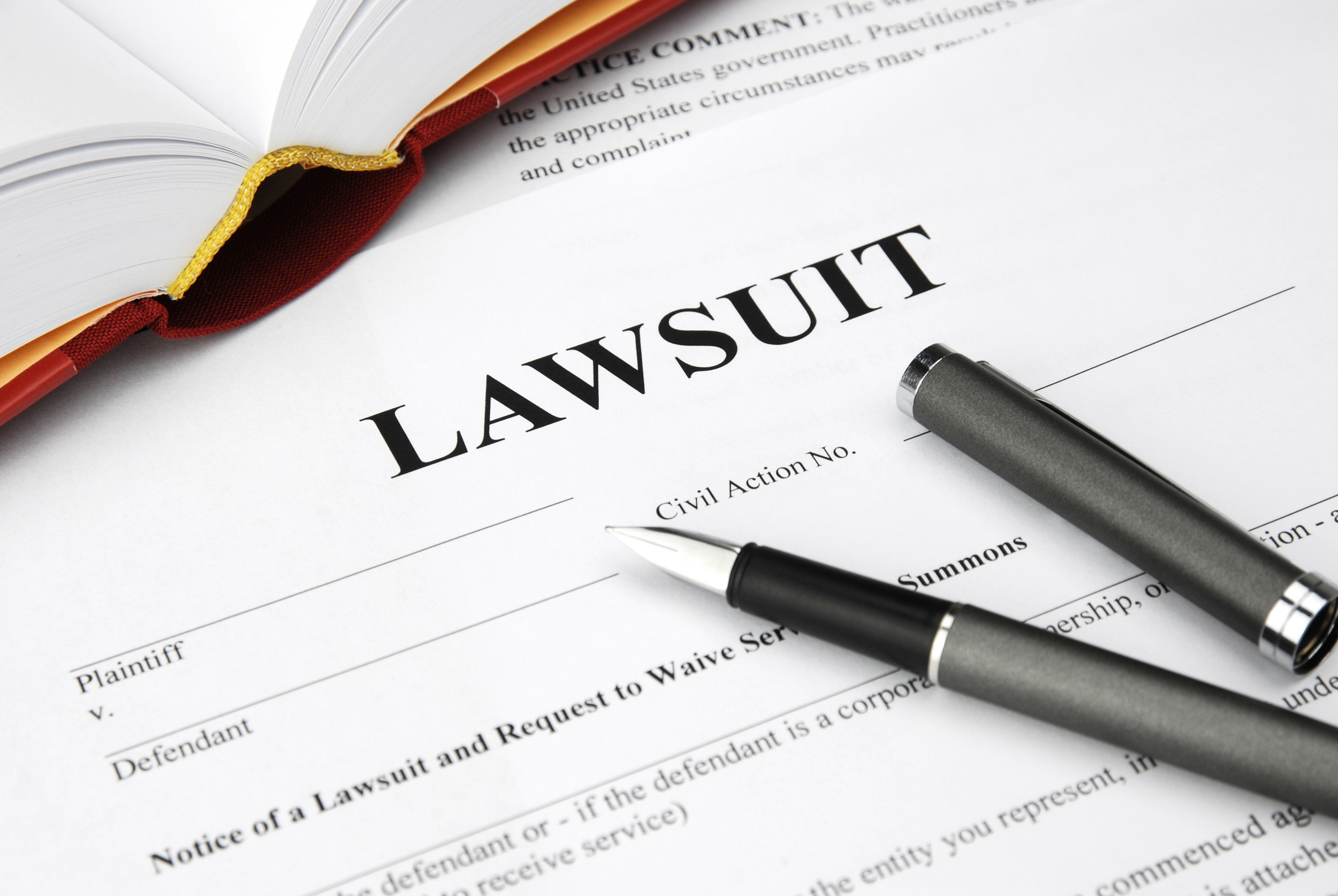 As expected, the COVID-19 pandemic has produced a flood of litigation, with insurance disputes and lawsuits over prison conditions leading the list.
More than 1,000 coronavirus complaints had been filed nationwide as of mid-May, according to this COVID-19 lawsuit tracker. Commentators say this count is low and likely represents just the tip of the iceberg.
Close to one-third of the lawsuits have been brought by prisoners and detainees alleging civil rights violations. Hundreds of others are insurance disputes and breach of contract claims.
Class actions are also on the rise. Defendants in these cases are hospitals, nursing homes, residential living facilities, airlines, cruise ships and the entertainment industry, according to the ABA Journal.
"The lawsuits have already begun, and by many accounts they are just the initial waves of what may be a tsunami," writes Richard Dahl for Findlaw. "We may be looking to the courts like never before to answer questions about who has done wrong, and about who owes what to whom."
Read more about this here, here and here.
You don't have to go through this unprecedented time alone. Lawyers Mutual will do our best to keep you up-to-date, safe and successful during the pandemic. We stand with North Carolina lawyers. It's what we've been doing since 1977.
COVID-19 Litigation by Case Type
The largest number of coronavirus lawsuits have been filed in New York, followed by California, Florida, Texas, Illinois, Pennsylvania and Washington.
Here are the most frequent case types, courtesy of Richard Dahl and Findlaw:
Workplace/employee lawsuits. "Businesses deemed nonessential could face personal injury suits if they had employees come in for work who then got sick," writes Dahl. "Businesses deemed essential could face legal liability if they failed to provide proper safeguards for workers. Companies could be sued if they fire employees for complainingabout inadequate safeguards."
Class-action lawsuits. One of the first was a suit by 8,000 employees of the state of Alaska, who allege they were subjected to health and safety risks.
Lawsuits against educational institutions. "These are also class actions by plaintiffs who argue that schools promised to provide a service and are failing to provide proper refunds," writes Dahl. "Several have already been filed, including actions against the University of Arizona, Drexel University, and the University of Miami."
Insurance litigation. "These are lawsuits by companies contending that their insurers wrongfully denied them coverage for losses caused by the pandemic," writes Dahl. "Among the early entries in this area are three Milwaukee companieswho sued their insurers for denying claims under their business interruption policies."
Voting rights lawsuits. Political parties and other groups are challenging voting procedures and registration requirements.
Lawsuits against nursing homes and healthcare facilities. Most of these complaints allege negligence in protecting patients and staff.
Lawyers Mutual is the only legal professional liability insurance company that has been protecting North Carolina lawyers continuously since 1977. Our motto, "Here Today, Here Tomorrow," is more than a tagline. It's our commitment to the lawyers in this state.
Jay Reeves practiced law in North Carolina and South Carolina and is author of The Most Powerful Attorney in the World. He helps lawyers and firms improve their well-being and create a saner, more successful Law Life. He is available for talks, presentations and confidential consultations. Contact jay@yourlawlife.com or 919-619-2441.