Congrats to NC Bar Distinguished Service Award Winners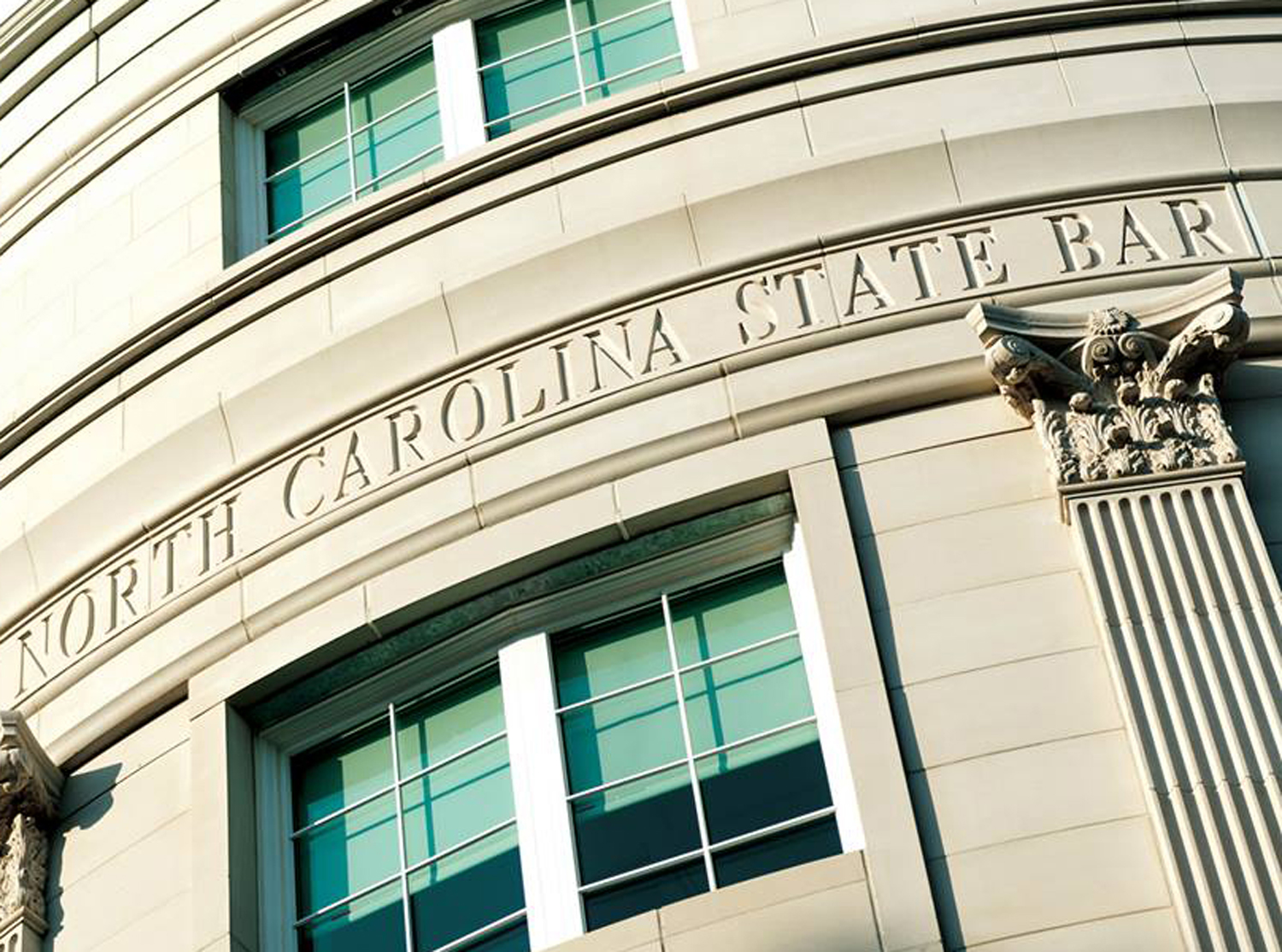 Congratulations to the six North Carolina attorneys who have been honored by the State Bar for their years of service to the legal profession and the state in general.
In its July quarterly meeting, the bar gave the John B. McMillan Distinguished Service Award to the following lawyers:
Victor J. Boone of Raleigh
Edward G. (Woody) Connette of Charlotte
John N. (Nick) Fountain of Raleigh
Ashley L. Hogewood Jr. of Charlotte
Douglas Carmichael (Mike) McIntyre II of Raleigh
Bill Powers of Charlotte
Watch a video of the Distinguished Service Award presentations here.
See a list of past winners here.
Last year, Lawyers Mutual's own Mark Scruggs was a DSA winner.
Lawyers Mutual is on your side as you adjust to practicing law post-COVID. Our email newsletter "Practice Reimagined" offers timely tips, pointers and valuable links on wellness, work-life balance and quality of life – delivered straight to your in-box. Lawyers helping lawyers. It's what we've been doing more than 40 years.
John B. McMillan Distinguished Service Award
The DSA honors current and retired members of the NC State Bar statewide who have demonstrated exemplary service to the legal profession. The DSA committee uses the following criteria:
Cultivating knowledge of the law beyond its use for clients, employing that knowledge in reform of the law, and working to strengthen legal education.
Furthering the public's understanding of and confidence in the rule of law and the justice system.
Devoting professional time and resources and providing civic leadership to ensure equal access to our system of justice for all those who, because of economic or social barriers, cannot afford or secure adequate legal counsel.
Aiding the legal profession by helping the bar regulate itself in the public interest and by seeking to improve the administration of justice and the quality of services rendered by the legal profession.
Providing professional services at no fee or a reduced fee to persons of limited means or to public service or charitable groups or organizations, by service in activities for improving the law, society, the legal system or the legal profession, and providing financial support for organizations that provide legal services to persons of limited means.
Treating opposing counsel with courtesy and respect; encouraging and counseling peers by providing advice and mentoring; and fostering civility among members of the bar.
Promoting diversity and diverse participation within the legal profession.
Want to Nominate a Lawyer for the DSA?
Here is nomination form, which can be submitted by mail, fax or email as follows:
Suzanne Lever, Staff Liaison to Distinguished Service Committee
The North Carolina State Bar
PO Box 25908
Raleigh, NC 27611
919.828.4620 ext. 261
919.719.9334 (Fax)
slever@ncbar.gov
Source: NC State Bar
Have you checked out Lawyers Mutual Consulting & Services? Founded by Camille Stell, who also serves as president, LMCS is a subsidiary of Lawyers Mutual. Its mission is to help firms build a modern law practice. It does that by offering expert advice and assistance into law firm trends and best practices. Camille and LMCS helps lawyers and firms create strategic plans and succession plans. A popular speaker and writer, Camille loves to guide lawyers through succession planning and into Life after Law. Contact her today.